With more than 4,000 hostels worldwide in fantastic and unique locations. Find your dream experience Hostelling International
Sorry, this content is not currently available in the mobile view. Switch back to desktop view to access this page.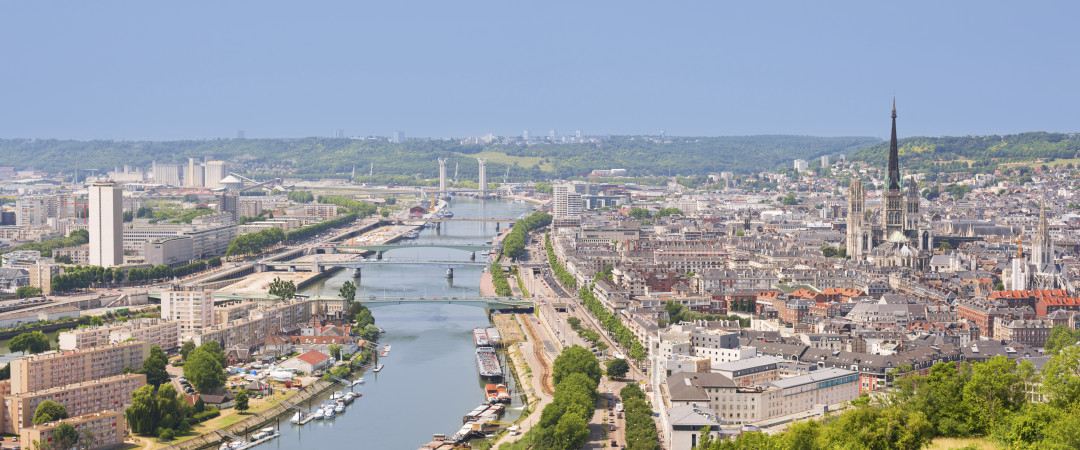 Known as the City of a Hundred Spires, Rouen, France, is the capital city of Normandy. The city gets its nickname from the impressive collection of churches that pepper the landscape, including the monumental Cathedral of Notre Dame, which dominates the skyline. From your hostel, you'll be well-placed to discover all of the history and culture this city has to offer. With the half-timbered houses and cobbled lanes of the old town you will feel as though you are walking in a medieval street. However, the city has been meticulously rebuilt since undergoing extensive damage in WWII and is an extraordinary replica of its past splendour. Stroll past the intricate Great Clock, a 14th century Gothic belfry, and visit heroine Joan of Arc's modern church, Eglise Jeanne-d'Arc, where a cross marks the spot she was burned for heresy in 1431. Browse the Musée des Beaux-Arts and discover the masterpieces of Caravaggio and Monet.