With more than 4,000 hostels worldwide in fantastic and unique locations. Find your dream experience Hostelling International
Sorry, this content is not currently available in the mobile view. Switch back to desktop view to access this page.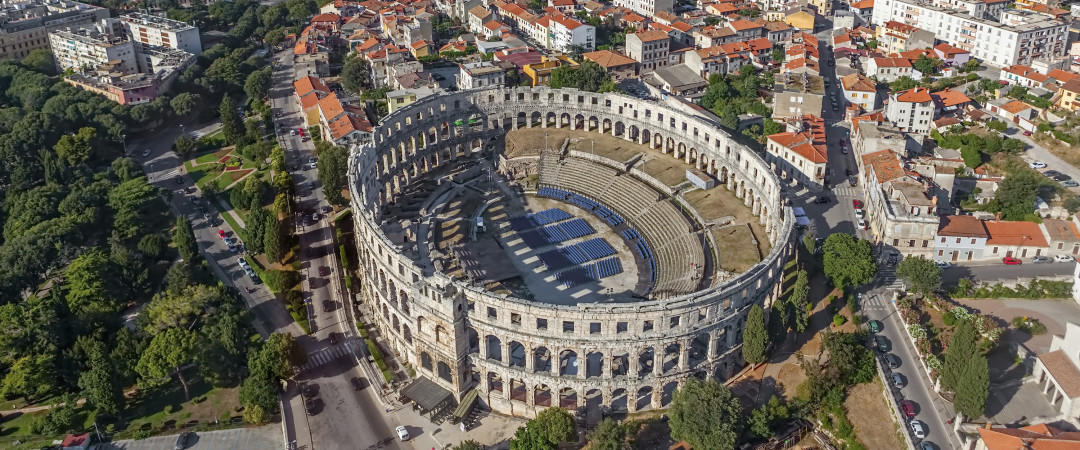 Pula, Croatia, is a bustling port-city founded by the Romans in 177BC. It's an exciting and historical metropolis surrounded by rolling hills, sandy beaches and paradise islands. The city's architecture tells the tale of Pula's occupation by a number of different peoples including Romans, Francs and Venetians. Stay in a hostel here and head off exploring on foot, marvelling at the sun-baked ancient ruins scattered about the city. It's hard to believe that the millennia-old Roman amphitheatre is still in use today. Every summer, the Pula Film Festival is held here, lighting up the arena and filling it with spectators like an echo of the past. Catch other concerts or festivals held here, or explore the ancient rooms beneath. Take a trip to Brijuni Island National Park, a delight of diverse marine, plant and animal life, as well as fascinating archaeological sites including Roman and Byzantium remnants and dinosaur footprints.