With more than 4,000 hostels worldwide in fantastic and unique locations. Find your dream experience Hostelling International
Sorry, this content is not currently available in the mobile view. Switch back to desktop view to access this page.
Hostelling International Tripbook for
Iguazú Falls
10 Entries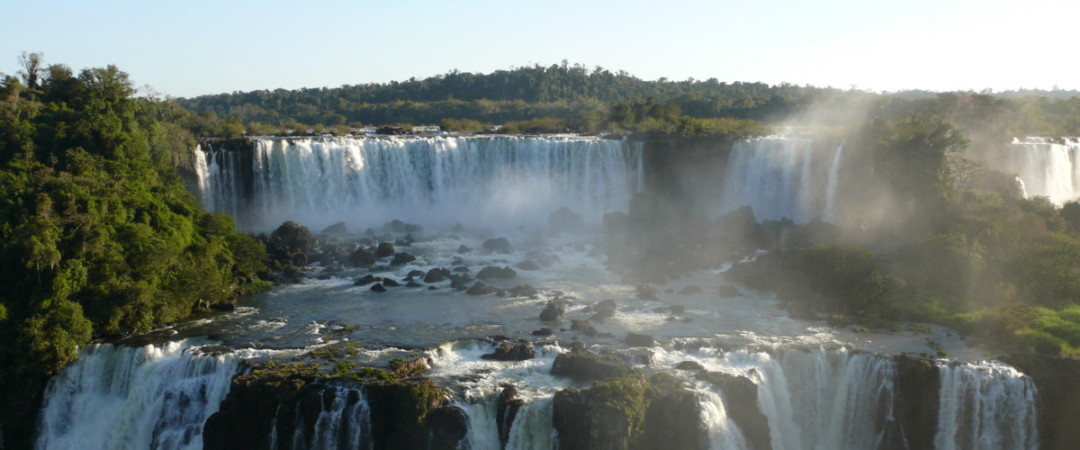 The Iguazú Falls, located in the Iguazú National Park, spans the border between Argentina and Brazil and is without doubt one of the most spectacular waterfalls in the world. This gargantuan, roaring beast has some 275 waterfalls stretching 2.7km alongside Iguazu River. It's an unquestionable must-see when in South America. Our hostels in Iguazú Falls are located in Puerto Iguazú, Argentina, and in Foz do Iguacu, Brazil - either way you'll be close enough to take a day or two visiting the falls and the surrounding Iguazú National Park. Walk along the trails and boardwalks through the park, teeming with plants and wildlife. Ready your camera for spectacular panoramic views. Get so close you can feel the spray of the falls and if you're feeling adventurous take a boat ride and be prepared to get really wet and experience the power of the falls.