With more than 4,000 hostels worldwide in fantastic and unique locations. Find your dream experience Hostelling International
Sorry, this content is not currently available in the mobile view. Switch back to desktop view to access this page.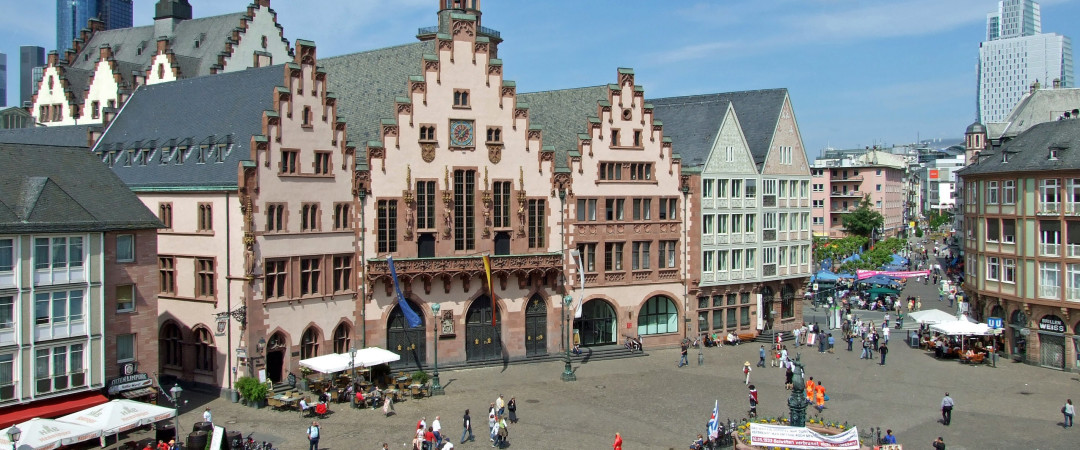 Frankfurt, Germany, is a city of contrasts where modern buildings are created and historic ones are preserved. It's famous for its impressive skyline with some of the tallest skyscrapers in Europe and you'll see most of the historic buildings in the city's old centre, Römerberg. The Gothic-style Frankfurt Cathedral was built in the 14th century and is where Holy Roman Empire emperors were crowned in the past. Then, there's the eye-catching Alte Nikolai dating back to the 12th century. This is one of the oldest churches in the city. Cross the Eiserner Steg, Frankfurt's most famous pedestrian bridge, admire the impressive skyline view, and enter Sachsenhausen. Spend the afternoon wandering around the district's museums and historic pubs. Book your hostel for August and experience the Museum Embankment Festival which includes arts, culture, and culinary events, as well as street performances and a spectacular fireworks display to close the festival.