With more than 4,000 hostels worldwide in fantastic and unique locations. Find your dream experience Hostelling International
Sorry, this content is not currently available in the mobile view. Switch back to desktop view to access this page.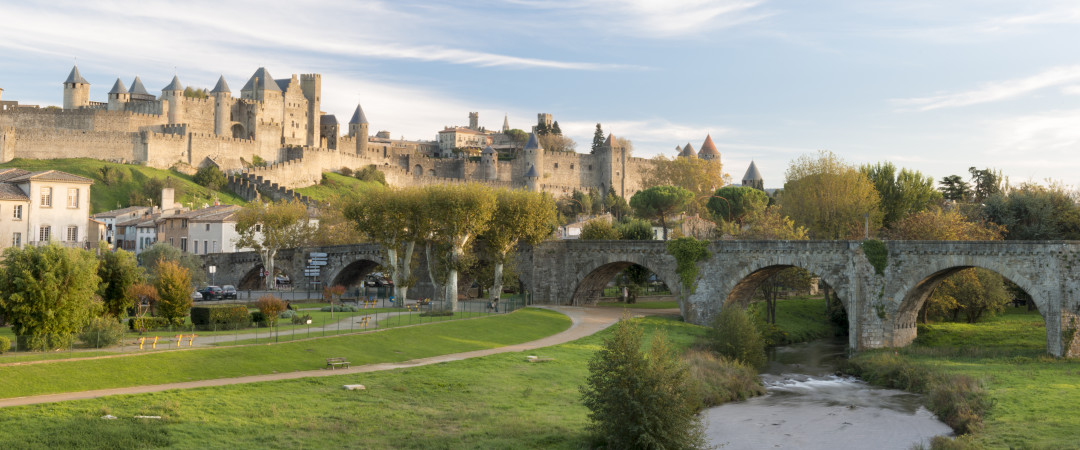 Carcassonne, France, is like something out of a fairytale. It's an immaculately preserved medieval walled-city standing proudly atop a hill above the River Aude. The city is divided into two parts. The Cité de Carcassonne, which is the fortress settlement, and the town centre, or ville basse, meaning lower town, outside the fortress. The city has an incredibly rich history – more than two millennia of it. The area has been settled since Neolithic times, but Romans arrived in approximately 100BC and since then Carcassonne has been continually occupied, although renovations brought the city back to its former glory in the 1800s. Stay at our hostel in the centre of this glorious historical remnant and step back in time by exploring the 12th century Chateau Comtal. You can admire the views from the top of the ramparts, spotting the Basilica de St Nazaire's gargoyles or watch a medieval jousting match.