With more than 4,000 hostels worldwide in fantastic and unique locations. Find your dream experience Hostelling International
Sorry, this content is not currently available in the mobile view. Switch back to desktop view to access this page.
Sustainable Tourism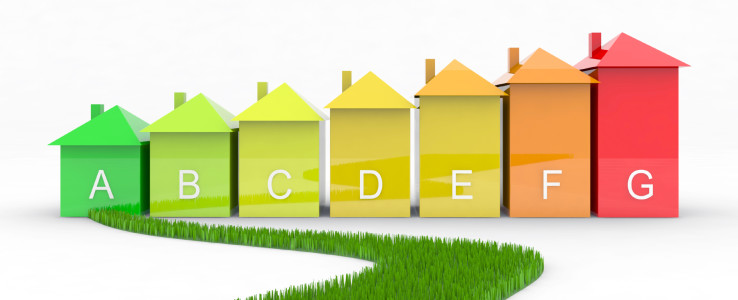 Tourism will never be completely sustainable, since every industry has impacts, but we can do a lot of things to become more sustainable.
Sustainable tourism is about rethinking, adapting and changing. A balance has to be found between limits and usage to ensure that tourism affects the environment as little as possible.
Our HI mission, defined in 1932, is one of the earliest examples of sustainable tourism by encouraging a greater knowledge, love and care of the countryside and an appreciation of the social and cultural values in all parts of the world.
Hostelling International is dedicated to promoting sustainable tourism practices within our members and National Associations, and we are committed to achieving a worldwide network of sustainable organisations and hostels.
Check out the HI hostels that have so far been certified by an environmental or sustainability label and say HI to a better world.
---

Hostelling International, and its member associations commit to intensifying their efforts to achieve a worldwide network of sustainable organisations and hostels. In doing so, we recognise that true sustainability involves the development of clear and measurable objectives in the following areas:
Social:
The social purpose of the HI network, as positioned in the constitution, provides the basis for the continuous development of our social and cultural objectives.
Ecological:
Exceptional efforts to clearly reduce the carbon footprint of HI hostels worldwide and work towards achieving carbon neutrality.
Economical:
Development which will ensure financially independent hostels with assured quality and standards worldwide.
The Hostelling International Sustainability Charter (Our criteria)
Hostelling International is a partner of The Global Sustainable Tourism Council (GSTC), an international partnership dedicated to promoting sustainable tourism practices around the world. We are working together to foster increased understanding of sustainable tourism practices and the adoption of universal sustainable tourism principles.
The GSTC criteria, adapted to the circumstances of HI and its member associations, will be the basis for minimum standards in all three dimensions of sustainability - society, economy, ecology in order to protect and sustain the world's natural and cultural resources while ensuring tourism meets its potential as a tool for poverty alleviation. HI and his member associations agree to the sustainable development of their organisations and their effects on society, ecology and the economy and will aim to:
Demonstrate effective sustainable management
Maximising social and economic benefits to the local community and minimising negative impacts
Maximising benefits to cultural heritage and minimising negative impacts
Maximising benefits to the environment and minimising negative impacts
Conserving biodiversity, ecosystems and landscapes
---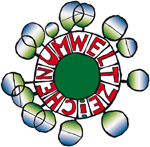 AUSTRIAN ECOLABEL FOR TOURISM
The Austrian Ecolabel stands for higher living standards and environmental quality, clear and transparent information, highly informative environmental policy in ownership of companies and organisations, and high-level co-operation with excellent facilities.
http://www.umweltzeichen.at/cms/home233/content.html
---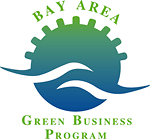 BAY AREA GREEN BUSINESS
The Bay Area Green Business Program distinguishes small businesses that protect, preserve and sustain our environment.
Their partnership of environmental agencies and utilities assists, offers incentives, and verifies that participating businesses conserve energy and water, minimise waste, prevent pollution, and shrink their carbon footprints.
Businesses that meet their standards are officially recognised as Bay Area Green Businesses.
---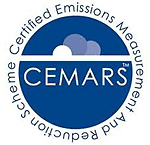 CEMARS
'Certified Emissions Measurement and Reduction Scheme', otherwise known as CEMARS, is the first two steps of the 'carboNZero' programme, which enables businesses and organisations to measure their greenhouse gas (GHG) emissions, understand their carbon liabilities and put in place management plans to reduce emissions in their organisation and through their supply chain.
---

CLIMATE ACTION BUSINESS
Climate Action Business is awarded to businesses that have undertaken a set of adaption and emissions reduction actions but are not necessarily measuring their carbon footprint.
http://www.sustainabletourismaustralia.com/cert.html
---

CYCLING DENMARK
It goes without saying that a bicycle is the most sustainable and environmental way of getting around and exploring your destination. In Denmark it is no different and with more than 10,000 km of cycle routes it is the perfect way to see all that Denmark has to offer. Hostels that display the 'Cycling Denmark' logo have been approved by The Danish Tourist Board as a cycle-friendly accommodation.
http://www.visitdenmark.com/uk/en-gb/menu/turist/inspiration/aktivferie/cykel/cycling.htm
---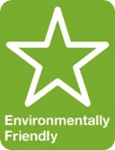 ECO-FRIENDLY STAR
This initiative rewards commitment to environmental best practice providing property managers with a common-sense system for reducing their environmental impact. The accreditation is based on assessment criteria in Energy Efficiency, Waste Minimisation & Management, Water Minimisation and Guest Education.
Eco-Friendly STAR Accreditation is tailored specifically for the accommodation industry. The Standards used were developed by AAA Tourism in partnership with GREEN GLOBE - the internationally recognised performance improvement program for the tourism industry.
http://www2.aaatourism.com.au/Membership/EcoFriendlySTARAccreditation/tabid/129/Default.aspx
---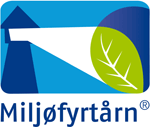 ECO-LIGHTHOUSE FOUNDATION
The Eco-Lighthouse Foundation offers environmental certification that helps private and public enterprises conduct profitable and environmental-friendly operations. Eco-Lighthouse is a Norwegian public certificate and the scheme is supported and recommended by the Ministry of the Environment.
---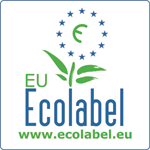 ECOLABEL
The European Ecolabel is a voluntary scheme which encourages businesses to market products and services that are kinder to the environment. The European Eco-Label confirms that the enterprise to which the label was awarded reduces its consumption of energy, water and waste, uses environmentally friendly materials, and buys environmentally compatible goods.
http://ec.europa.eu/environment/ecolabel/
---

ECOTOURISM AUSTRALIA
The ECO Certification logo is a globally recognized brand which assists travellers to choose and experience genuine and authentic accommodation that is environmentally, socially and economically sustainable. The ECO Certification program assures travellers that certified products are backed by a strong, well managed commitment to sustainable practices and provides high quality nature-based tourism experiences.
http://www.ecotourism.org.au/eco_certification.asp
---

ENERGY STAR
ENERGY STAR is a voluntary labeling program designed to identify and promote energy-efficient products to reduce greenhouse gas emissions. ENERGY STAR is a joint program of the U.S. Environmental Protection Agency and the U.S. Department of Energy helping us save money and protect the environment through energy efficient products and practices.
http://www.energystar.gov/index.cfm?c=evaluate_performance.bus_portfoliomanager_intro
---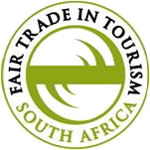 Fair Trade in Tourism South Africa (FTTSA)
Fair Trade in Tourism South Africa (FTTSA) encourages and publicises fair and responsible business practice by South African tourism establishments. They do this by offering a certification programme (and supporting activities) that endorses tourism establishments that meet stringent criteria, fair wages and working conditions, fair operations, purchasing and distribution of benefits, ethical business practice and respect for human rights, culture and the environment.
http://www.fairtourismsa.org.za/
---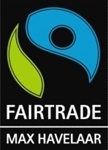 FAIRTRADE – MAX HAVELAAR
Fairtrade is a strategy for poverty alleviation and sustainable development. Its purpose is to create opportunities for producers and workers who have been economically disadvantaged or marginalised by the conventional trading system. Fairtrade is a tool for development that ensures disadvantaged farmers and workers in developing countries get a better deal through the use of the international FAIRTRADE Mark.
http://www.maxhavelaar.ch/en/maxhavelaar/fair-trade/
---

GODADGANG. Danish accessibility association
GodAdGang is a Danish quality label that provides information to users about accessibility. The Accessibility Label is granted in one or more of seven disability categories. Service providers who have been granted an Accessibility Label meet the minimum accessibility requirements in one or more of the seven categories.
http://www.godadgang.dk/gb/main.asp
---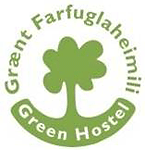 GREEN HOSTEL
To make it easier for travellers to go for a greener choice, some of the hostels In Iceland are specially labelled as a Green Hostel. These dedicated hostels have all shown their commitment to nature in the running of their hostels. All HI Iceland hostels must fulfil General Quality Standards, and to be able to use the Green Hostel logo the hostels also have to fulfil additional environmental criteria. It is important to note that this is not a recognised environmental certification but standards that HI Iceland decides and supervises, with the professional support of a consulting agency which audits the hostels.
https://www.hostel.is/social--sustainable/standards/
---

GREEN KEY ECO-RATING PROGRAM
Green Key Global is an environmental certification body whose suite of industry standard programmes and resources has been designed specifically for the lodging and meetings industries. Our programmes help members leverage organisational CSR activities to support sustainable initiatives, improve overall fiscal performance and community relations.
http://greenkeyglobal.com/about/
---

GREEN TOURISM BUSINESS SCHEME
'Green Tourism Business Scheme', otherwise known as GTBS, is the national sustainable tourism certification scheme for the UK. Originally developed in partnership with Visit Scotland, it is now the only certification scheme validated by Visit Britain, through the International Centre for Responsible Tourism (ICRT). Businesses opting to join Green Tourism are assessed by a qualified grading advisor against a rigorous set of criteria, covering a range of areas, like energy and water efficiency, waste management, biodiversity and more. Those businesses that meet the required standard, receive a Bronze, Silver or Gold award based on their level of achievement.
http://www.green-business.co.uk/
---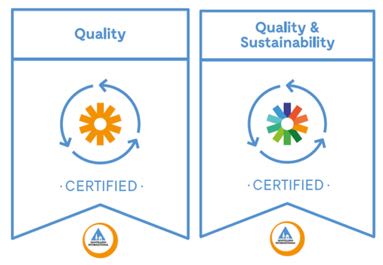 HI's Quality & Sustainability Certified Hostels (HI-Q&S)
HI-Q&S stands for a commitment to provide an experience of high quality, with a positive effect on local economy, communities and the environment.
The HI-Q&S standards engage hostellers in a viable, equitable and bearable way of travelling that supports HI's mission. The HI-Q&S standards are also recognized by the GSTC (Global Sustainable Tourism Council).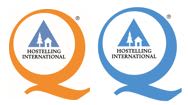 ---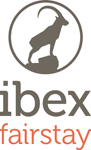 IBEX FAIRSTAY
The leading Swiss label for sustainability « ibex fairstay » (formerly « Steinbock-Label ») stands for personally and independently tested quality in the fields of management, economic efficiency, ecology, social awareness, as well as for regional and cultural engagement, and in this way for sustainable experiences during your vacation.
http://ibexfairstay.ch/hp1/Startseite.htm
---

ISO 14000-14001
ISO 14000 is a series of international standards for environmental management. It provides a framework for the development of an environmental management system and the supporting audit programme.
http://www.iso.org/iso/about.htm
---

KRAV
The KRAV-label is the most well-known symbol in Sweden for organically produced food. The KRAV-label on a food product shows that it has been produced in an environmentally-friendly and ethical way.
---

MINERGIE
MINERGIE® is a sustainability brand for new and refurbished buildings. It is mutually supported by the Swiss Confederation, the Swiss Cantons along with Trade and Industry and is registered in Switzerland and around the world.
http://www.minergie.ch/label.html
---
MYCLIMATE
myclimate is amongst the world leaders when it comes to voluntary carbon offsetting measures. Science-based and market-oriented, myclimate offers a comprehensive package of services for offsetting in accordance with the principles of "avoid – reduce – offset" and "do the best and offset the rest".
---

QUALMARK
'Qualmark New Zealand Limited' is New Zealand tourism's official quality agency. It licenses professional and trustworthy tourism businesses in New Zealand to use the Qualmark 'tourism's official quality mark' to help international and domestic travellers select places to stay, things to do and ways to get around. All businesses carrying the Qualmark logo are assessed on their environmental performance in terms of energy efficiency, waste management, water conservation, community activities and conservation initiatives.
---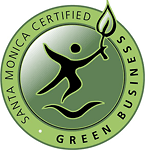 Santa Monica Green Business Certification
The City of Santa Monica, the Convention and Visitors Bureau, the Chamber of Commerce and Sustainable Works have joined together to certify and recognize green businesses in our community.
http://www.smgbc.org/index.htm
---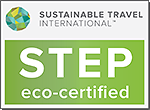 STEP Eco-Certified
Sustainable Travel International offers the Sustainable Tourism Education Program (STEP) which is seen as the gold standard in the travel and tourism industry. The STEP Eco-Certification Standard is formally recognized by the Global Sustainable Tourism Council, the internal body for sustainable tourism accreditation. STEP provides an educational foundation and practical framework for implementing a holistic sustainability management system appropriate for the size, scale, and scope of business operations related to travel and tourism. All STEP certified businesses have successfully completed a rigorous process which involves completing a self-assessment, developing a sustainability policy, and conducting triple bottom line impact assessments. Evidence is subject to verification of a specific set of criteria as determined by the businesses operations. At a minimum, 20 sustainability best practices have been verified by a second or third party and an independent evaluation committee has confirmed the findings and awarded eco-certification.
---

THE GREEN KEY
The Green Key® is a worldwide eco-label awarded to leisure organisations. To obtain The Green Key, a business has to fulfil a list of environmental requirements based on a number of set criteria.
http://www.kmvk.nl/greenkey/index.lp
---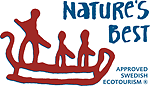 THE NATURE'S BEST
'Nature's Best' certifies ethical, high quality nature tours in Sweden. It was the first national quality label for ecotourism in the northern hemisphere designed to offer the traveller an unforgettable nature experience. It combines responsible nature conservation with more environmentally friendly ways of travelling that care for cultural heritage, local community and the environment.
http://www.naturesbestsweden.com/
---

THE SWAN
The Swan is a world-leading Ecolabel with stringent environmental and climate criteria for 65 product groups. With more than 900 Swedish companies that market more than 6,500 Nordic Ecolabelled products, the Nordic Ecolabel is in a class by itself. The purpose was to provide consumers with a tool (our Nordic Ecolabel logo) to help them choose among the best, from an environmental standpoint, products on the market. Criteria is developed by using a life-cycle analysis. That means that we judge the environmental effects a product has from several aspects: energy and water usage, kinds of chemicals used, recycling and reuse of waste products.
---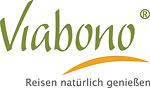 VIABONO
Viabono certifies accommodation in Germany. The German HI Hostels that are Viabono certified fulfil strict requirements including high standards for customer value and environment compatibility, which ensures a high quality of "natural travel and enjoyment". The list of criteria includes the conservation of resources in terms of waste, energy, water and climate as well as the protection of nature and the countryside.
http://www.viabono.de/default.aspx
---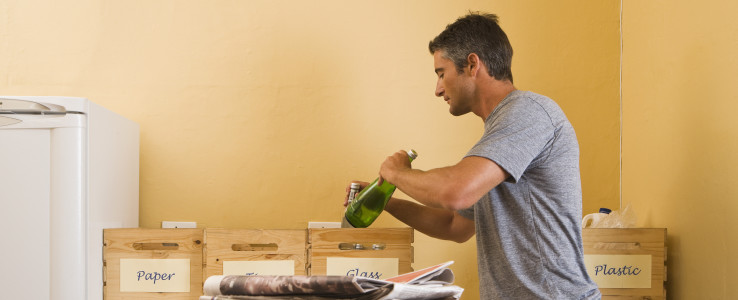 What can you, the traveller and hostel guest, do to be sustainable?
As travellers we all want to preserve the environments we travel through. Simply consider our top 10 tips on sustainable travel and see how you can help preserve our beautiful planet for generations of future travellers. Together we will make a difference.
1. Discover the real hostel experience and have fun with HI!
Find out as much as possible. The more you know about a World Heritage site before arriving, the more the site will come alive. Look into the site's history, culture, natural environment, customs, legends, advisory notices and more. Engage in local culture. The saying, "When in Rome do as the Romans do" is a great starting point. Learn a few words in the local language, it won't go unnoticed. Your trip provides a unique opportunity to explore a new culture and to see the world through a different perspective. Remember that eating local foods, shopping in local markets and attending local festivals are all part of experiencing the culture.
2. Take only photographs, do not take souvenirs
Leave things as they are. Don't leave ANY waste in natural areas, even seemingly harmless items like fruit cores or peelings, as it could harm the local ecosystem. Protect nature. Help us to look after the landscape and wildlife by not littering, safeguarding against fire and using footpaths and cycle-ways responsibly. Try to pick up at least one piece of litter every day - it might not be yours - but it's not nature's either! For more information ensure you follow the Countryside Code. Smokers: please discard of your cigarette ends carefully. Check out leaflets and displays at the hostel and ask hostel staff for information on things to do, ranger guided events, eco/wildlife tours and public transport.
3. Keep the air clean
Give the car a rest. Leave the car behind, if only for a day. Walk, cycle or use public transport to get around. Your hostel will be happy to provide you with advice. Try to share transport where you can, take the bus, train, walk or bike. You'll see a lot more and it's cheaper!
4. Buy smart
Shop local. Use local products and services, they give you a flavour of the area and help support local communities. Many hostels and regions are fortunate to have some fantastic producers of food, drink, arts and crafts. Buy smart. Before purchasing goods, ask about their origin and check that you can recycle the packaging. Avoid buying products made from threatened natural resources and report poaching and other illegal activities to the local authorities. Thank suppliers for their green measures, or don't be afraid to ask why they don't have a green programme. As a paying customer you can make a huge impact on companies' policies.
5. Reduce, reuse and then recycle
Reduce, Reuse, Recycle. Try to avoid overly packaged goods and say no to that extra carrier bag. Reuse one of the plastic or cotton bags from the hostel's kitchen. You can also support us in our efforts to recycle – put clean, squashed aluminium cans, glass, paper, card and batteries in the correct bin. Take home items which are not recyclable locally (ie plastic and tetra packs) but can be commonly recycled in urban areas. Ask the hostel if it's unclear where you can dispose of recyclables.
Recycle your waste. Try to avoid overly packaged goods and say no to that extra carrier bag. Reuse one of the plastic or cotton bags from the hostel's kitchen. You can also support us in our efforts to recycle – put clean, squashed aluminium cans, glass, paper, card and batteries in the correct bin. Take home items which are not recyclable locally (eg plastic) but can be commonly recycled in urban areas. Ask the hostel if it's unclear where you can dispose of recyclables. Recycle your waste where possible. Reduce fast-food waste whenever possible, as it creates an enormous amount of waste.
6. Become an energy saver
Reduce energy by switching off lights when you leave the room, turning down heaters that are not needed, closing doors and windows if heating is on and avoid leaving appliances on standby. Try to also unplug appliances, such as TVs, as they can use as much as 40 watts per hour even when they are turned off!
7. Swap and share
Many hostels have areas where you can leave or swap books, clothes and travel necessities. If you don't need the rest of your shampoo or soap when packing to go home, many hostels have a place where you can leave it for other guests.
8. Reduce your footprint
The reality is that we are not going to stop flying, so when you fly consider offsetting the carbon emissions of your flight and pack light - lighter bags mean lighter planes, which use less fuel. Print only what you need to print, squeeze more information onto the page and print on both sides of the paper. Try to purchase electronic tickets and utilise online confirmations. In some cases you can now save travel documents to your mobile devices! Take part in low carbon activities such as trekking, mountain biking, horse riding, kayaking, rafting, caving, snorkelling, swimming, concerts, theatre trips and language and cooking courses, to help reduce your carbon footprint.
9. Be water wise
Turn off the tap. The world is facing serious water shortage so you can help by turning off the tap when brushing your teeth or shaving, sharing dishwater with others and taking shorter showers (or even sharing them!) Get a bit grungy. If you're in unspoiled natural environments you don't need to wash your hair or shave every day. The detergents you use can be very harmful and it's a waste of precious water.
---