With more than 4,000 hostels worldwide in fantastic and unique locations. Find your dream experience Hostelling International
Sorry, this content is not currently available in the mobile view. Switch back to desktop view to access this page.
Our Mission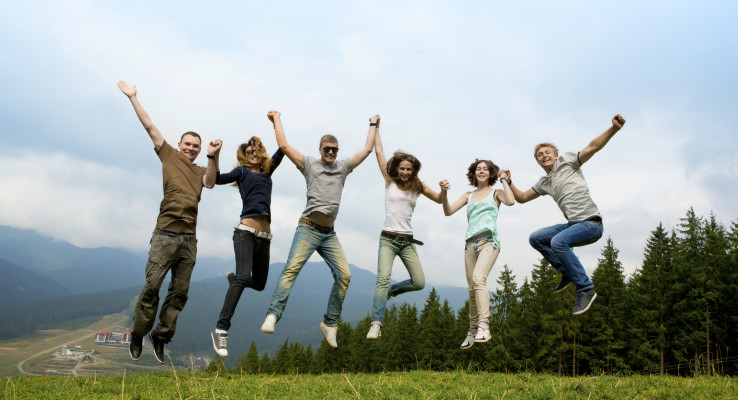 We believe that hostelling is not just about having a place to stay; it's about having fun, experiencing different cultures and meeting new people. This is why we work with Youth Hostel Associations worldwide to provide the best environment for you to thrive in. We aim to provide HI hostels that:
Are located in unusual, inspiring and diverse locations
Offer good value for money
Meet agreed quality standards
Offer a safe environment for your stay
Give you a comfortable night's sleep
Provide friendly surroundings
HI want you to enjoy your hostel stay, and being a non-profit organisation means our money is put back into the company to make the experience better for everyone.
"Youth hostels are much more than just bed and breakfast. They are the ideal place to stay and enjoy hospitality; to meet people from all over the world and to make friends, to have fun as well as meaningful conversations, to immerse into a new culture and to develop a better appreciation of people and the environment."
Angela Braasch-Eggert, HI President
Our mission
With more than 100 years of experience, we like to think we know a bit about hostelling. Armed with this knowledge, we try hard to offer quality, affordable accommodation to travellers worldwide.
HI works continually to expand our network to new places, working with governments and voluntary agencies to create the same practices and high standards everywhere. No matter what race, nationality, colour, or religion, we want to offer you the real hostel experience. Read the full Hostelling International mission:
To promote the education of all young people of all nations, but especially young people of limited means, by encouraging in them a greater knowledge, love and care of the countryside and an appreciation of the cultural values of towns and cities in all parts of the world, and as ancillary thereto to provide hostels or other accommodation in which there shall be no distinction of origin , nationality, colour, religion, sex, class, or political opinions and thereby to develop a better understanding of their fellow men, both at home and abroad.