With more than 4,000 hostels worldwide in fantastic and unique locations. Find your dream experience Hostelling International
Sorry, this content is not currently available in the mobile view. Switch back to desktop view to access this page.
Local initiatives
Local hostelling initiatives that contribute to a better world
Click on the 10 areas of Sustainable Hostelling below to learn how HI Hostels around the world address them:
Environmental
Social
Economic
---
Our People - Caring for staff & volunteers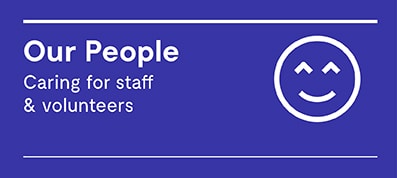 Without our dedicated employees, volunteers and interns, hostelling would not be what it is today: an open community of like-minded people connected through their common aim of living in a world built on tolerance, mutual understanding and respect.
Green Messengers EVS project

The main aim of the project is to raise awareness about sustainability issues among international guests of HI Iceland, the staff of the HI hostels and the local community by maintaining the already developed sustainability policy of HI Iceland and developing new ways to increase sustainability consciousness in the daily activities of the HI hostels.The project is funded by the EU Erasmus+ fund (Youth in Action). Read more

Green Ambassadors of the dutch association

Meet the Green Ambassadors of Stayokay! A very involved and enthusiastic group of 35 colleagues with one goal: to make Stayokay more sustainable. Key actions and local initiatives reinforce each other and reduce our carbon footprint on energy, waste, water and improve on health & well-being. Read more

Volunteering opportunities at HI Slovenia

The work of Hostelling International Slovenia is based primarily on volunteers, who spend their free time and knowledge promoting youth mobility and the development of youth travel. They contribute to a better functioning of the organisation in various forms, such as participation in promotional campaigns, journalism and participation in various interesting projects at home and abroad. Read more
---
Our Communities - Giving back & building bridges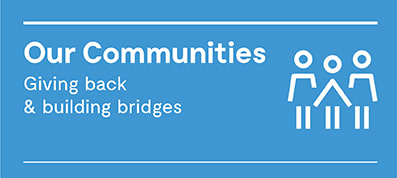 Tourism has a massive impact on the people that live in and around a destination. Since the very beginning of the hostelling movement and our foundation over 100 years ago, Hostelling International has been committed to supporting the communities around our hostels and contributing to the protection and preservation of local historical, archaeological, culturally and spiritually important properties and sites in all parts of the world.
OneDollarGlasses at HI Bolivia

Worldwide, more than 150 million people would need a pair of glasses, but cannot afford it. They cannot learn, cannot work and cannot provide for their families. A solution: The OneDollarGlasses. They consist of a lightweight, flexible spring steel frame and prefab lenses and can be locally manufactured in Bolivia with simple bending machines. During eye-test campaigns, HI Bolivia volunteers staying at the different HI Hostels help those in need of assistance. Read more

Great Hostel Give Back at HI USA

The Great Hostel Give Back (GHGB) is a program that supports the HI USA mission by donating a free hostel stay to groups who do service work that will benefit the community surrounding the hostel. During January and February, GHGB rewards groups of 8 or more with a free night's stay at a participating hostel for each day they volunteer a minimum of 2 hours - up to 5 nights. (Groups must find their own service project. Groups may pay for additional overnights beyond the 5.) Read more

Explore the World Travel Scholarships

HI USA thinks travel should be as much about making a difference in the world as it is about seeing it. That's why we've created Explore the World Travel Scholarships. Recipients receive $2,000 to help finance their international trip that includes an educational or service component. These scholarships will provide support to emerging independent travellers who want to explore the world while pursuing a learning or educational objective, and contribute to the well-being of society. Read more

World Youth Rally

The World Youth Rally is an annual event hosted by Hostelling International KOREA, which is led primarily by Korean college students. This event creates a learning platform for the participants, from all over the world, to learn about the Korean culture and to come up with ways to protect our environment through teamwork and collaboration. The event invites approximately 200 hostellers from various countries and lasts for four nights and five days. Read more
---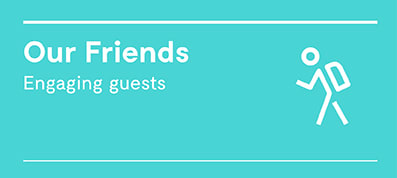 We believe our hostels are not just about having a place to stay, they are places for travellers to come together and share; not just rooms but also sharing in discovering new cultures as well as themselves. By facilitating intercultural exchange, we believe we open minds and hearts to a more tolerant world, making our hostels and mission more relevant than ever! We embrace the diversity of our guests and our host destinations and we want our travellers to thrive in a broadminded world built on mutual understanding
Bugs for breakfast

Given the major environmental challenges the world is facing, including climate change and misuse of natural resources, Danhostel has chosen to contribute to a better world … by using insects! Have you ever tried a super muffin with apple-apricot-almond and lesser mealworms? We challenge you to try them out and let us know your opinion! What defines responsible and sustainable consumption in our day to day life? Read more

Salsa for all

How better to experience the Colombian spirit and culture than free salsa classes… every single day? The El Viajero Hostels in Colombia offer this opportunity as a way for their guests to get to know and experience the local culture and meet other travellers. Azucar! Read more

Giving guests a taste of local culture

Toda Quarta Feira (every Wednesday), is a weekly event at Hostel 7 Goiânia where the guests, hostel staff and the local community are invited to socialise. The event has different themes, such as arts or local food & drinks and it provides locally brewed beer and local special dishes at a very affordable price. There is always music, either by a DJ or by local artists playing the guitar or even rapping – and of course enough space to dance. Read more

Sea-turtle recovery

AIG - Sailing is a project born from young people's passion for sailing and the preservation of the planet. It is estimated that about 150,000 sea turtles every year are caught in fishing gear in the Mediterranean and that over 40,000 of them die. At the AIG Ostello Diffuso di Bisceglie, guests can live the unique experience of releasing these magnificent creatures back into the water. Read more

Socio-cultural tourism

At the "Baia del Corallo Hostel" in Palermo and in collaboration with the new AIG Point "A Casa di Amici" and the "La Bottega delle Percussioni" Association, "Il Ritmo degli Ostelli" project was born. It is an artistic and ethno-anthropological multifunctional centre in which a series of events, musical performances and workshops take place and HI guests can get together and discover local traditions. Read more

Communal dinners

At the El Viajero Hostels in Uruguay travellers can join communal dinners almost every night of the year for a small fee and enjoy the best Uruguayan gastronomy while meeting other travellers. Along with the communal dinner, guests can also enjoy live music shows in the hostel facilities which gives them the opportunity to integrate and meet felloe travellers. Read more
---
Consuming Sustainably - Equipment, food & beverage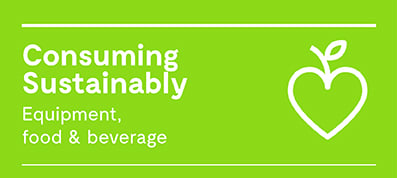 Consuming Sustainably in our hostels means making conscious decisions on buying products that ensure continued great service and quality for our guests, while at the same time supporting our communities and minimising the negative impact on the environment.
Consuming locally at Lillehammer Hostel

Lillehammer HI Hostel has a policy of doing as much of their purchasing as possible, locally. Not only do they have their own bakery and kitchen where locals come to shop, but they cooperate with local businesses and organisations to have them each decorate a room in the hostel! Read more

Taste the difference with the Scottish YHA

In February 2016, the Scottish YHA made a decision that all food and beverage (including alcohol) served in Scottish youth hostels are sourced locally and of Scottish provenance. Everything from eggs to diary to packed lunches is sourced locally. Read more

Sustainable purchasing

All Luxembourg Youth Hostels are certified "Fair Trade Zones" and their restaurants rely heavily on local and seasonal products. Through this initiative the hostels want to raise awareness of the impact that our consumption patterns have on the environment and global economy. Read more
---
Our Nature - Managing waste & water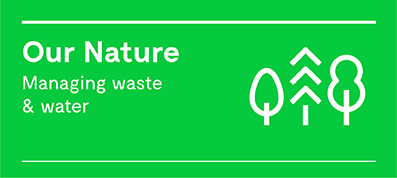 As hostels, we have the power to directly make a positive contribution to protecting the environment in the way we handle and manage waste as well as water usage in our operations. From daily habits to specialized equipment, our hostels are striving to use water resources efficiently and reduce their production of non-recyclable waste.
Waste management and water conservation

The Spanish Youth Hostels Associaton wants to prove that a more sustainable tourism is possible and is amining to have all of their hostels (290) embrace all pillars of sustainability. Read more

Organic compost

Aracaju Aju HI Hostel uses food waste from their breakfast to create organic compost and shares the entire process. Watch the video

Water conservation in dry areas

HI Hostel 7 have installed a rainwater harvesting system on the rooftop of their building in Brazil. The collected water is filtered and used for showers and bathrooms in the hostel. Read more

Eliminate the sale of bottled water

In mid-2014 all YHA Australia operated hostels stopped selling bottled water. Instead, the hostels installed water fountains for guest use and sold refillable water bottles. We estimate that YHA Australia has prevented up to 40,000 bottles a year from going to landfill or our oceans and waterways. Read more
---
Our Hostels - Achieving carbon neutrality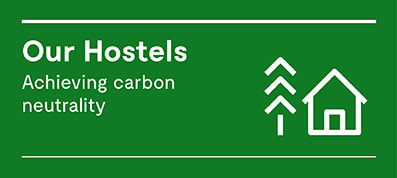 Apart from working towards the same HI mission, all our hostels have something else in common: their buildings. From castles, to renovated farms, old prisons, turf houses and pharmacies… All HI hostels carry a story through their buildings, the places that accommodate millions of travellers every year. And what buildings have in common is that they release CO2 when warming up, cooling down, heating water etc.
What does 'Carbon Neutrality' actually mean for Hostelling International?
As Brian Westwood, YHA New Zealand said it: "Being carbon neutral is a term that's thrown around a lot, but the idea is that for an organisation, the amount of equivalent carbon dioxide emitted equals zero. This might seem impossible, but it can happen through a process of measuring activities that contribute to equivalent carbon emissions, reducing them and offsetting remaining emissions via a certified third party".
How does HI calculate, measure and compensate for CO2 emissions?
HI's partner to fight climate change, calculate and compensate for CO2 emissions is myclimate.
Since April 2012, Hostelling International offers its guests the option of CO2 compensation when booking overnight stays. This option is currently offered in 35 countries. All contributions flow to three international myclimate UN Gold Standard Projects in Peru, China and Malawi where we provide new jobs, contribute to local growth and increased levels of health. HI also adds a donation of 0.10 GBP per night for the HI Sustainability Fund (HISF), which finances network projects to reduce our CO2 emissions. Read more about it here.
carboNZero - Minimising our impact on the planet

Undertaking a long term commitment to reducing our carbon emissions through improved hostel facilities, staff and customer behaviours, measuring these activities and promoting our commitment. Their objectives has been to minimise our carbon footprint, save money through reduced energy consumption, meet our organisational values and be authentic to our brand and customer expectations Read more

How to build a low energy hostel

Minergie is a quality label for new and renovated buildings. Those awarded the certification demonstrate significantly lower use of energy than conventional constructions. The approach was adopted by the Swiss Youth Hostels for new buildings and major conversions. A first milestone was the opening of the Minergie Youth Hostel in Zermatt in January 2004. Read more and watch the video
---
Mobility - Inclusive travel & stay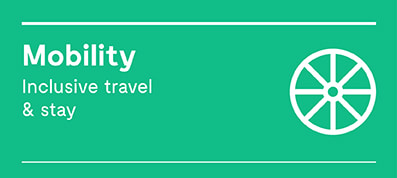 As travelling has become easier than ever and we are eager to discover the world, we need to be eco-conscious about the way we travel and how inclusive our travels and stays are.
Accessible Travel & Accommodation. Our Hostels are visited by many different people with different abilities and we are aiming to provide facilities that can be enjoyed by everyone. Supporting the principles of universal accessibility and striving to be inclusive is one of the main challenges we have. We believe the benefits of travelling should be accessible for all. Every design decision has the potential to include or exclude customers. Inclusive design enables everyone to participate equally, confidently and independently and provide the hostelling experience to the widest range of people.
Responsible and Sustainable Travel. The accommodation sector 'only' accounts for ca. 20% of CO2 emissions in tourism, but the largest proportion of up to 75% is produced by the transportation sector (UNWTO). And that's why at HI we strive to encourage guests and staff alike to travel responsibly and reduce the impact of their journey.
Adapted wilderness adventures

Partnering with the Canadian Paraplegic Association in 2011, HI-C-Pacific Mountain began the journey to make wilderness experiences available to travellers on the Ice Fields Parkway in the Alberta Rockies. The passion brought to the project by the people who provide activity services for people with disabilities is an essential component of the initiatives. Read more

Tourism for all

"Tourism for All" is both an information and rating system as well as a label in the field of accessible tourism that applies throughout Germany. Information required for the guests is gathered by trained inspectors and assessed according to clearly defined quality criteria. They were developed in cooperation with relevant organisations as well as players in the tourism industry. Read more

Inclusive experiences

Ars Viva Hostel provides bike tours for people with special needs, giving them a chance to test out adaptive bikes and experience the impressive bike routes of the Green karst. There is also a Mouth and Foot Painting Artists Summer Camp at the hostel. Get inspired by the beautiful cultural and natural heritage of Notranjska region. Read more

Inclusive travel & stay

The Israeli Hostels are accesible for various groups: kids, old people, differently abled people etc. It's very important to us to make it possible for everyone to travel around and visit the hostels and the country without letting their handicap stop them. IYHA is in a middle of a long term process that will make all hostels available and accessible. Read more

Revive a youth hostel for the pleasure of sharing mountain sports

The French Youth Hostels Association is on a mission mission to raise funds to help with the renovation of the Youth Hostel to become accessible to all 4 impairments and to obtain the Tourisme & Handicap label. Read more and support this project
---
Protecting Destinations - Culture & biodiversity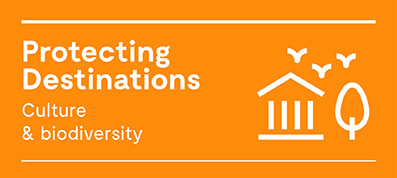 Why do we travel? As well as meeting new people and getting out of our personal comfort zones, culture and biodiversity are two of the main reasons travellers choose to visit certain locations. Don't you also enjoy witnessing the majestic flora and fauna of a rainforest or learning about the culture of ancient civilisations? These are both important to tourism, yet essential to the local communities and their everyday life. That is why we must carefully help to consider, maintain and protect these destinations, so that we can ensure their sustainability for future generations of local people, as well as for visitors.
Destinations are not just visitor attractions, they are home to different people of diverse cultures and unique biodiversity. Both of which are some of the main reasons why tourists travel there in the first place. At HI, we acknowledge the importance of protecting everything that a destination is, so that future generations can also learn about the diverse culture and biodiversity of that particular place. We believe in the positive impacts our travellers have on the community, and on preserving a destination's natural assets.
Knockree Youth Hostel Conservation Plan

An Óige's volunteer led Conservation Group was formed in 2007 and since then has worked tirelessly to identify threats, grants, management and educational options to help preserve the native Irish habitats around Knockree Youth Hostel. Read more and watch the video

Busy bees on our rooftop

Due to the (well-documented) decline of bees and their essential environmental function, the Luxembourg City Youth Hostel decided in 2013 to collaborate with a local beekeeper and lend its roof to three colonies of bees. Read more

Mei Ho House Revitalisation Project

The Heritage of Mei Ho House (HMHH) museum is the first privately-run museum of Hong Kong Housing established and operated by the Hong Kong Youth Hostels Association. Mei Ho House originated from a devastating fire that broke out in 1953 (later known as "Shek Kip Mei Fire") and made nearly 58,000 people homeless. In order to provide long term housing to the large number of fire victims, the government built the first batch of resettlement blocks on the site of the fire. Read more

A different kind of education

In recognition of its educational mission, HI Israel has education centres offering a wide range of programs for students, teaching staff, soldiers, visitors, tourists and others. The programs offer a fascinating and tangible experience, adapted to the geographic and historic location of each hostel. Activities are held in Hebrew and English, including in the evenings, some by prior arrangement, serving both guests of the hostel and outside visitors. Read more

Protecting Destinations

The Swedish Tourist Association (STF) believes it should be easy and inspiring to discover Sweden in a sustainable way. They hope that their vision - encouraging people to discover Sweden - will bring people closer together, while at the same time increasing commitment for the preservation of natural and cultural values. Read more
---
Financial Sustainability - Creating fair profit & network development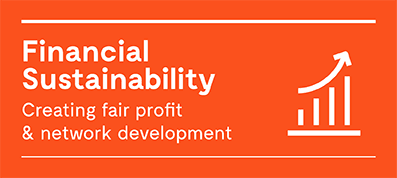 As the pioneers of the hostelling movement we know that resilience is the key to maintaining, strengthening, and continuously developing our network. Our mission lies at the core of our hostels, which are designed to facilitate social mobility for everyone and intercultural exchange. Hostels need to be welcoming and receive enough guests to cover their costs and hopefully be able to invest in further projects and sustainable initiatives. Also, as a non-for-profit organisation, we need to ensure fair profit to allow investment in continuing to deliver our mission.
Heart 2 Heart Community

Heart 2 Heart Youth Hostel is a social enterprise under the auspices of Yunnan Heart to Heart Community Care. Mission: To promote sustainable living practices, social and service learning, eco-farming, healthy eating, love and care of the countryside and animals. The ultimate objective is to achieve community development among the ethnic minority groups in the area. Vision: To build a harmonised community by means of local participation through hostelling, eco-farming and agricultural business. Read more

Impact & Sustainability

For more than 80 years, YHA's mission has remained that of inspiring all, especially young people, to broaden their horizons, gaining knowledge and independence through new experiences of adventure and discovery. Our ability to sustain the organisation reflects our success at ensuring that we achieve the most sustainable result - from a financial, environmental and social perspective. Read more

Charity for single parent families

During the Peace Week (21-27 September), HI Hostels in Japan gave JPY250/night/person of the overnight fee to provide disadvantaged children the opportunity to see the world. Donated money was used for the Nature and Christmas program for 30 children in Single Parent families in December and will also support the ski school for children with disabilities. Read more
---
Continuous Improvement - Sustainable Management System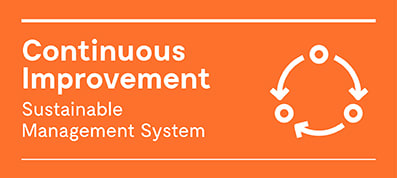 HI-Q and HI-Q&S are long-term Quality and Sustainability Management Systems that are suitable to the size and scope of hostelling and address social, environmental, economic, quality, human rights, health, safety risk and crisis management issues. They provide a unique framework that allows HI Hostels and HI
Associations to drive continuous improvement and advance their quality and sustainability practices. Read more about HI's Sustainability Management Systems.