With more than 4,000 hostels worldwide in fantastic and unique locations. Find your dream experience Hostelling International
Sorry, this content is not currently available in the mobile view. Switch back to desktop view to access this page.
Partner with us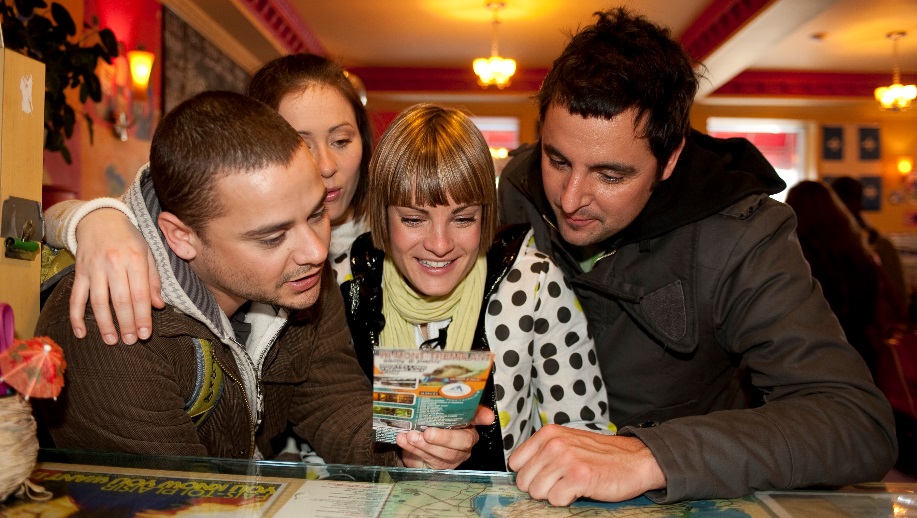 Partner with us
Hostelling International is a non-profit organisation created in 1932 to support and work with youth hostel associations around the world. Today we have a network of 3700 hostels and 3.7 million members.
We believe that hostelling is about more than just having a place to stay. It's about having fun, experiencing different cultures and meeting new people. We support a dynamic community of global citizens who we encourage to make the world a better place.
We work with NGOs, youth organisations, educational partners and global brands. By partnering with Hostelling International you can:
Work with an international network of people and organisations dedicated to promoting the power of youth travel
Align your brand with an organisation dedicated to promoting intercultural exchange
Demonstrate your commitment to a sustainable future
If you are interested in partnering with HI or would like to find out more please email us info@hihostels.com.
Our partners
With Busbud you can search, compare and book tickets from hundreds of bus companies in over 10,000 cities across 63 countries. By helping travellers find and book the perfect bus trip, Busbud makes traveling the world more accessible for everyone.

Eurosender is a low cost door to door shipping service, offering a simple, reliable and user friendly way of sending packages across 28 countries in Europe.

SANDEMANs NEW Europe is the world's largest promoter of walking tours, offering over 80 different tours in English and Spanish in 18 cities across 13 countries every day.

Urban Adventures Limited Urban Adventures offer unique day tours for those who want to get off the beaten path, and truly experience a destination by having authentic interactions with local people, cuisine, businesses etc. Hostelling International has partnered with Urban Adventures to offer HI members a 15% discount on over 750 unique tours in 160 destinations around the world! Click HERE to learn more about the offer. *To receive the 15% discount for you and your friends, apply the code HOSTEL15 during the checkout process while booking a tour online at http://www.urbanadventures.com/

Erasmus Student Network (ESN) is the biggest student association in Europe, supporting and developing the experience of student exchange. ESN are present in more than 800 Higher Education Institutions in 39 countries, and offer services to around 2000,000 international students every year.

The World Tourism Organization (UNWTO) is the United Nations agency responsible for the promotion of responsible, sustainable and universally accessible tourism. UNWTO promotes tourism as a driver of economic growth, inclusive development and environmental sustainability.

Hostelling International is Vice-Chairman of the Board of Affiliate Members of UNWTO.

UNESCO, the United Nations Educational, Scientific and Cultural Organisation, is a specialised agency of the United Nations system. The organisation was created more than a half century ago, with the mission to build the defences of peace in the minds of men.

Hostelling International holds NGO Consultative status and is a recognised organisation within UNESCO.

World Nomads travel insurance covers people from over 150 countries, with medical and evacuation cover, 24-hour emergency assistance and cover for a large range of adventure activities.

myclimate is amongst the world leaders when it comes to voluntary carbon offsetting measures. Science-based and market-oriented, myclimate offers a comprehensive package of services for offsetting in accordance with the principles of "avoid – reduce – offset" and "do the best and offset the rest".

The Global Sustainable Tourism Council (GSTC) is a non-profit membership organization consisting of experts, organizations and individuals, with staff and volunteers on all continents. Its aim is to promote and increase sustainable tourism knowledge and practices among public and private stakeholders.

They establish and manage the Global Sustainable Tourism Council's Sustainability Criteria: Destination Criteria (GSTC-D) and Hotel & Tour Operator Criteria (GSTC-H&TO), the minimum standards for any tourism business or destination necessary in order to protect and sustain the world's natural and cultural resources.