With more than 4,000 hostels worldwide in fantastic and unique locations. Find your dream experience Hostelling International
Sorry, this content is not currently available in the mobile view. Switch back to desktop view to access this page.
About HI Groups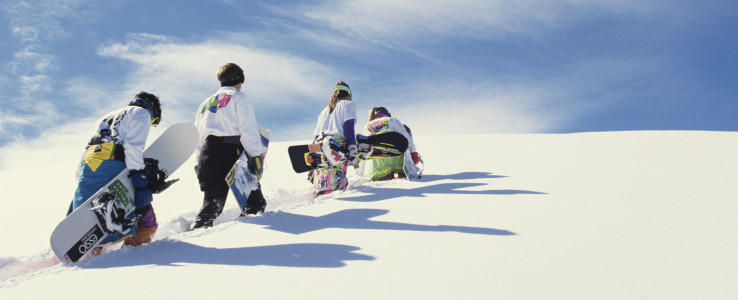 Hostelling International has been welcoming groups for more than 100 years and our staff are very knowledgeable about accommodation for large parties. The diverse locations of our group hostels provide the ideal place to stay for budget-conscious group trips of all kinds.
Our Group Hostel Guarantee
All group hostels listed on this website have been specially selected for group trips, so we can be sure they meet the exacting needs of group travellers. And – like all other HI hostels – they must also meet the high standards we have set for safety, quality, comfort and cleanliness.
Criteria for Group Hostels
We know from experience that accommodation for groups requires a little extra care and attention, so our group hostels have to meet special group requirements. This criteria includes:
Size – all group hostels must have a sufficient number of beds
Facilities – all group hostels must cater to group needs by providing adequate coach parking, meeting rooms, meal service, leader/driver rooms, etc.
Location – all group hostels need to be located in places attractive to – and suitable for – group trips
Safety and Quality
Your budget might be limited, but the quality of Hostelling International accommodation is not! Wherever you stay, we aim to make your visit as enjoyable as possible while offering excellent value for money. We take hostel standards and quality very seriously. Our member countries are obliged to meet the internationally agreed HI quality standards for comfort in a hostel. Hostel guests also help monitor hostel standards through 'mystery shopper' exercises, and by rating their hostel stay, to ensure customer service levels are upheld.
Assured Standards
Hostelling International's well-established Assured Standards means you can rely on a consistent level of services and facilities in all HI hostels (including those we have selected as suitable for groups). All our member countries are required to have in place regular inspection programmes, and our HI Standards team visit hostels to check that the requirements of the Assured Standards Scheme are being met.
Welcome – hostels are open to all. You can join if you are not already a member, and you can make advance reservations. Plus you will have access to essential facilities if the hostel closes for a period during the day.
Comfort – a good night's sleep (including the hire of freshly-laundered linen if it is not included in the overnight charge), and sufficient washing/shower facilities. Meals are generally available, along with self-catering facilities or a food store close by.
Cleanliness – the highest standards of hygiene wherever you travel.
Security – for you and your possessions, including lockers for luggage and valuables.
Privacy – in showers, washing areas and toilets. Most hostels provide single sex dormitories – although if requested, a mixed sex dormitory may be offered to people travelling together.
Find out more about our Quality and sustainability standards here.