With more than 4,000 hostels worldwide in fantastic and unique locations. Find your dream experience Hostelling International
Sorry, this content is not currently available in the mobile view. Switch back to desktop view to access this page.
HI's social media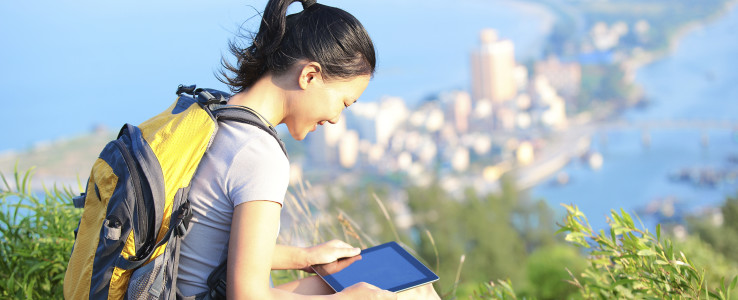 Join the conversation and say HI to the world!
It can be pretty challenging keeping up to date with everything that is happening here at Hostelling International. With hostels in more than 85 different countries and 4,000 hostels worldwide, you can be sure there are special offers, competitions, promotions and new hostels opening all the time! Join one of our lively social communities and...
Be the first to know about competitions and special promotions
See which of your friends have already become members!
Ask us questions and share your travel and hostel experiences
Learn about our affordable, quality and sustainable hostels
Let us inspire you with great hostel videos and photos
Talk with travellers who just love to hostel
Our hostels are fun meeting places and are full of like-minded people. We want our social sites to be just the same, so join us today and let us know why you love being part of the greatest hostelling community in the world.
| | |
| --- | --- |
| | Our Facebook page is the liveliest of them all. Our members love Hostelling International and so we like to reward them with competitions, inspiring content and just the best looking hostels you'll find anywhere in the world. Become a HI fan today! |
| | Follow us on Twitter for hostelling and travel news; competitions from around the world and instant access to everything that is happening within HI worldwide. Anything you want to know or talk about, just send us a tweet! |
| | If Google Plus is your thing, you'll find us there too! Don't miss a post by adding our Google+ page to your circles. We are always sharing posts from our National Associations so you'll also get to hear what's happening worldwide. |
| | Follow Hostelling on Foursquare, check in and unlock the hottest hostel tips and local knowledge from the people who know best - our hostel workers and hostelling community! |
| | Subscribe to our YouTube channel for inspiring videos of hostels around the world. Videos bring hostels to life and allow you to see the hostel before you travel and experience the sights, sounds and culture of all countries worldwide. |
| | |
| --- | --- |
| | Take a look at our Flickr page for great looking photos of hostels, travel shows, music events we have attended and much more! Leave a comment with your favourite photo or share with us your most memorable ones. |
| | Become a member of our LinkedIn group and speak to like-minded travellers who will gladly tell you all about their hostelling experience and answer any questions you may have. |