With more than 4,000 hostels worldwide in fantastic and unique locations. Find your dream experience Hostelling International
Sorry, this content is not currently available in the mobile view. Switch back to desktop view to access this page.
About Hostelling International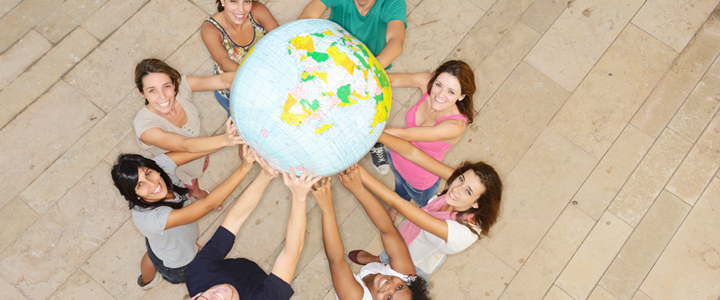 For good, not for profit!
Hostelling International was setup in 1932 as a membership organisation with a mission to help global youth develop an understanding of their fellow people, towns, countryside and cultures. We are a charity targeted at developing youth so they can interact with the world in a peaceful, tolerant and respectful way.
Our history gives us authenticity and our status means you can trust us… We really have been doing this for a rather long time.
---
Our members
Our members, known as National Associations, are not-for profit, non-political organisations that are required to deliver this mission.
They exist to do good - not to generate a profit - and we exist to help and co-ordinate them in their activities.
You can find information about our members, the National Associations, here.
The combined efforts of those National Associations bring you a network of over 3,300 international youth hostels spread across over 89 countries.
---
Our hostels
We have hostels in all the popular places such as London, Paris, New York, Amsterdam, Tokyo, Bangkok and Rome whilst we also have some more unusual locations like a tree-house hostel in Norway or a castle youth hostel in Scotland.
We work with National Associations to ensure hostels are safe, clean, have good standards and the deliver the right environment to help you discover the world, yourself and some new friends.
Helping you to learn about and understand each other is really key to our role.
Buying your hostel stay on hihostels.com helps our hostels keep costs down and puts funds to work for good, rather than for profit.
---
Membership
We invite you to join your local National Association and show your support for the hostelling movement. Your support might just make the difference and make it easier for young people in years to come to open their eyes to a wider world. You can read about membership or buy a membership using this site. Membership cards also bring discounts and benefits. We like to be inclusive so everyone can become a member, it's just the funds that membership generates are aimed at helping the young and next generations.
---
Sustainability & volunteering
We insist our National Associations do good work and are very active in both sustainability and volunteering. You can read more about our work on sustainability and volunteering - it's important to remember that we are not here to make a profit and this is not a gimmick. We can't deliver our mission in the future if the world around us is not sustainable.
Our members do a lot to improve the lives of young people. A couple of examples are the impact of YHA England and Wales on young people and how the HI-USA open minds. We also co-ordinate some global events such as 'Sleep for Peace' which you can read about here.
Many of our National Associations welcome the help of volunteers so get in touch with them using the National Association contact details.
So please show your support by getting involved. We want to ensure that the generations to come can enjoy a peaceful world and you can do your bit by using our website, our hostels, becoming a member, donating to our sustainability fund or getting involved as a volunteer.
---
Annual reports
Read our annual reports here: