HI's mission, defined in 1932, is one of the earliest definitions of sustainable tourism:


«To promote the education of all young people of all nations, but especially young people of limited means, by encouraging in them a greater knowledge, love and care of the countryside and an appreciation of the cultural values of towns and cities in all parts of the world, and to provide hostels or other accommodation in which there shall be no distinctions of race, nationality, colour, religion, sex, class or political opinions and thereby to develop a better understanding of their fellow men, both at home and abroad.»
Hostelling International is dedicated to promoting sustainable tourism practices among our members and National Associations. We are committed to achieving a worldwide network of sustainable organisations and hostels.  With more than 100 years of experience we work continually to improve and expand our network to new places, working with governments and voluntary agencies to create the same practices and high standards everywhere.  We believe that hostelling is not just about having a place to stay; it's about having fun, experiencing different cultures and meeting new people. This is why we work with Youth Hostel Associations worldwide to provide the best environment for you to thrive in. HI want you to enjoy your hostel stay, and being a non-profit organisation means our money is put back into the organisation to make the experience better for everyone. 
«HI is a large worldwide family. And like any family, the individual members take care of each other. As we grow and more and more family members support each other, we make the world a better place.»
Our values 
The youth hostelling values are guiding principles that define shared beliefs and behaviour, reflecting what 'ought to be' and being 'lived'.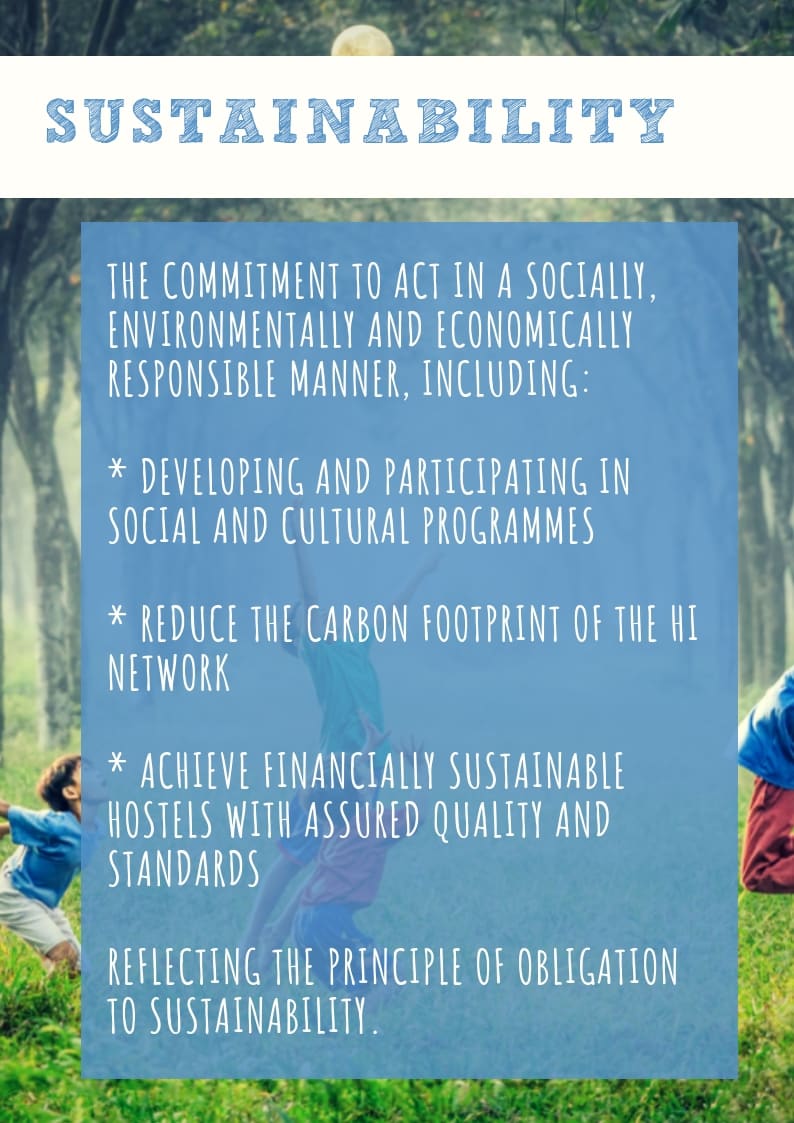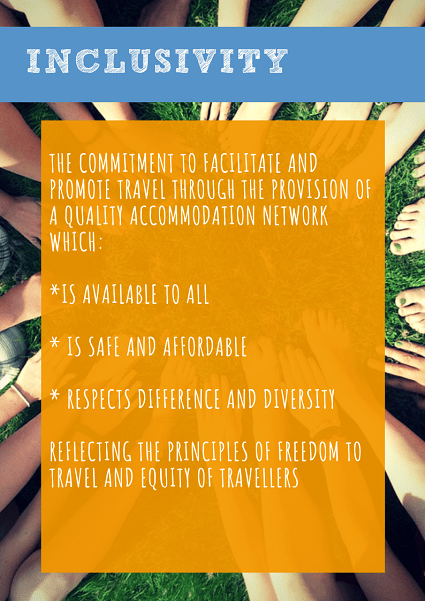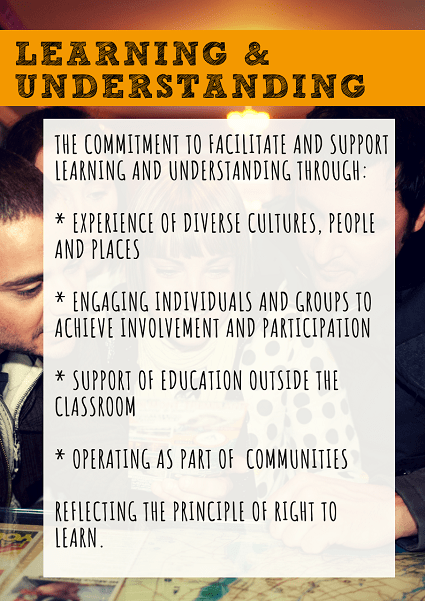 HI-Standards for Values, Facilities and Operations 
Our well-established HI-Standards were updated in 2019 to reflect our unique take on the hostel experience and to meet the expectations of our guests. As the largest youth hostel network in the world, and the only one to operate with unified standards, we take great pride in them. The HI-Standards include topics such as Values, Brand & Policy, Sustainability, Facilities and Operations. All our member organisations regularly inspect their hostels to ensure they comply with the HI-Standards. It is mandatory for all HI hostels to submit a self-assessment at least every 3 years, if not annually, to be part of the HI network and display the HI logo. We take great care in listening to guest feedback which helps our hostels focus their attention for improvements and identify their strengths. These standards bring professionalism to the HI network and transparency for our guests, ensuring that our practices are monitored and that we are striving for excellence. 
What we offer