With more than 4,000 hostels worldwide in fantastic and unique locations. Find your dream experience Hostelling International
Sorry, this content is not currently available in the mobile view. Switch back to desktop view to access this page.
Legal disclaimer (old)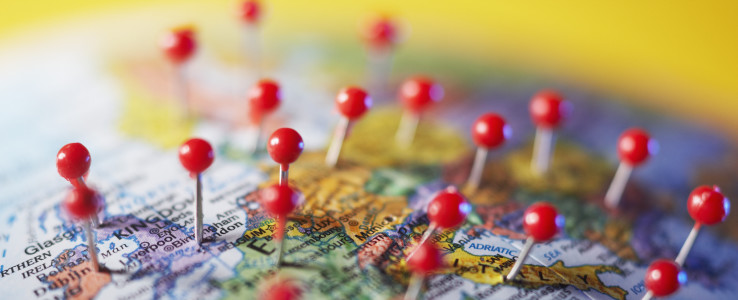 Disclaimer
hihostels.com: General Terms and Conditions of Use
The websites www.hihostels.com and groups.hihostels.com and its affiliate sites are operated by International Youth Hostel Federation (IYHF) operating as Hostelling International. Hostelling International is registered under the Charity Act in England & Wales: Registered Charity No. 1117014 and as a company: Registered No. 02250706.VAT Registration No: GB: 196 6417 24
---
Notice
Please read these terms and conditions carefully. By accessing this site and any pages thereof, you agree to be bound by the terms and conditions below, which may be modified by Hostelling International from time to time. If you do not agree to the terms and conditions below, do not access this site, or any pages thereof. You may need to be a member of a National Youth Hostel Association, which is recognised by IYHF in order to stay in a youth hostel listed on this site. Please refer to the Membership section of this website for further information.
For Group bookings please refer to the Group hostel membership page at groups.hihostels.com/membership
---
Booking and Cancellation Terms and Conditions
Booking and cancellation terms and conditions require express approval by all customers before any booking can be completed. Your contract is with member associations of IYHF. It is the responsibility of these associations to provide you with the products or services you have booked. Specific terms and conditions of booking and cancellation are available to all customers during the booking process that is integrated within this website and its affiliate sites. You can book for up to nine people using hihostels.com. For groups of 10 or more people, you must visit groups.hihostels.com (add link) site Please note: multiple bookings for up to nine people to achieve your group number will be rejected by the receiving hostel.
---
Force Majeure
We cannot accept any liability where the hostel booking could not be fulfilled due to circumstances which we could not, even with due care, have foreseen or avoided. Such events may include, but are not limited to, war, threat of war, civil commotion or strife, hostilities, strikes or other industrial dispute, natural disaster, fire, act of God, terrorist activities, technical problems with transportation, closures of airports, ports and/or ferries, quarantine, epidemics, weather conditions, government action or other events outside our control.
---
Disclaimer of Warranties and Limitation of Liability
This site is provided by Hostelling International on an "as is" and "as available" basis. You expressly agree that use of this site is at your sole risk. To the full extent permissible by applicable law, we disclaim all warranties, express or implied, as to the operation of this site or the information, content, materials, or hostels included on this site. Hostelling International does not warrant that such items are complete, accurate, reliable, current or error-free. We do not warrant that this site, its servers, or e-mail sent from services on behalf of www.hihostels.com are free of viruses or other harmful components. We will not be liable for any loss or damage arising from the use of this site. Hypertext links to other Internet resources, which are not under the control of Hostelling International, are used at your own risk. The products, services, information, and materials obtained through this site are provided, serviced by, and subject to the terms, conditions and warranties, if any, offered by the respective provider of such products, services, information and materials.
In the event of a problem arising, our liability, if any, is limited to the fees paid by you on this website. (excluding Group bookings)
Hostelling International and its members make no representation with respect to, and shall not be held liable or accountable for, the conformity of third party products, services, information and materials to such terms, conditions and warranties.
---
Complaints
Hostelling International and affiliated organisations and associates operate a quality assurance scheme for all hostels, based on internationally agreed standards, and therefore take any complaints received very seriously. If you have cause for complaint during your stay that cannot be satisfied by dealing directly with the hostel manager or if you have a complaint about any aspect of our booking process or services please write or e-mail us, using the contact details provided on this site, and we shall try to resolve the matter quickly and confidentially.
---
Applicable Law
The contract and these terms and conditions are governed by the laws of England and Wales. The courts of England and Wales shall have exclusive jurisdiction to determine any dispute in connection with such terms and conditions or use of the website.
---
Site Policies, Modification, and Severability
We reserve the right to make changes to our site, policies, and these Terms and Conditions of Use at any time and you should therefore visit www.hihostels.com and groups.hihostels.com regularly to view recent changes. If any of these conditions shall be deemed invalid, void, or for any reason unenforceable, that condition shall be deemed severable and shall not affect the validity and enforceability of any remaining condition.
---
Privacy Policy
We know that you care how information about you is used. We are committed to protecting your privacy. We will only use the information that we collect about you lawfully and in accordance with the Data Protection Act 1998.The information about you is collected if you make a booking and includes your:
Name
Email address and password
Credit card processing details (excluding Group bookings)
The software we use encrypts all your personal information so that it cannot be read as it travels over the Internet. You can check that the information we hold about you is accurate and up-to-date by contacting us. If you find anything is inaccurate we will delete or amend the error promptly. We will never collect sensitive information about you without your explicit consent. Apart from the purpose of making a booking, if relevant, we will always obtain your consent before transferring your information outside the European Economic Area or e-mailing you in connection with matters that do not relate to your travel and accommodation plans with us. We will not pass your information to any third parties. This site does not use cookies to trace the patterns of behaviour of visitors. However first party cookies are used to improve the quality of navigation experienced by site visitors.
---
Cookie Policy
We use cookies to ensure you have the best experience on our website. Our policy explains what a cookie is and why we use them.
What is a Cookie and why do we use them?
Cookies are small text files stored on your computer when you visit a website. We use cookies to help to optimise your visit to hihostels.com improving navigation and allowing for stored preferences.
Each website or third party service used on a website can send its own cookies to your browser, if your browser's settings allow it. Cookies can only be accessed by the website or third party that originally set the cookie.
Giving us permission to use cookies
If the settings on your software are adjusted to accept cookies we will take this, and your continued use of the website, to mean that you're happy to accept these cookies.
Managing Cookies
If you wish to restrict or block the cookies set by Hostelling International this can be done through the settings in most browsers however this may affect your experience of the site.
1st Party Cookies: Where the domain of the website placing the cookie matches the website you are on.
Session Cookies: Used to link the actions of a user during a browser session (such as being logged into a website). Session Cookies expire as soon as you close the website that set them.
Persistent Cookies: Cookies used to store information about your preferences and shopping history. These enable a personalised browsing experience.
3rd Party Cookies: Where the domain of the website placing the cookie is different to the website you are currently on.
We use 1st party cookies on our website and blog to enable and enhance functionality, and for statistical purposes to improve the customer experience.
We use 3rd party cookies for statistical purposes and to allow visitors to easily share information on their social networks (via the 'share' button on the footer) and for marketing purposes.
---
Card Payment Security (excluding Group bookings)
Using your credit card to make purchases via this site is a secure way to confirm your booking. Hostelling International has put a number of security steps in place to give you confidence when booking on-line. The communication of all sensitive information, including personal details and credit card information, is encrypted through the use of our secure server and your web browser. This means that information can only be exchanged between you and Hostelling International, and that no third party can access this data whilst it is being sent over the internet. All booking details are then held on a secure computer. We do not retain live records of credit card information on our internet web servers after the booking and payment transaction have been completed.
---
Copyright and Trademarks Notice
Copyright © Hostelling International 2014. All rights reserved. Copyright in these pages and in the screens displaying these pages, and in the information and material therein and in their arrangement, is owned by Hostelling International unless otherwise indicated. With the exception of use within a personal Tripbook (refer to Tripbook Terms & Conditions below), no permission is granted to distribute, modify, post or frame any text, graphics, video, audio, software code, or user interface design or logos, except that you may:
Print or download extracts of the material on this site for your personal use, or
Copy the material on this site for the purpose of sending to individual third parties for their personal information provided that you acknowledge us as the source of the material and that you inform the third party that these conditions apply to them and that they must comply with them.
Trademarks "Hostelling International", "Youth Hostelling International", and the blue triangle hut and tree logo are registered trademarks of member associations of the International Youth Hostel Federation (IYHF) and/or Hostelling International itself. "HI-Q", the "HI-Q" logo and "HI-GROUPS" are registered trademarks of Hostelling International. "HI-HOSTELS" and "HI Quality" are trademarks of Hostelling International, Member associations and Hostelling International may also claim trade mark rights in other marks contained in these pages. All other brand names, product and service names used in this site are trademarks, trade names or service marks of their respective holders. No permission is given by Hostelling International for their use by any person other than such holders and such use may constitute an infringement of the holders' rights. Nothing in these terms and conditions affects your statutory rights.
---
Tripbooks terms of service
Please ensure that you read and abide by the following terms, which apply to your use of the Tripbooks service, provided by Hostelling International.
1. You must be logged in to your Hostelling International account to use Tripbooks. Please keep your account details confidential and secure. You should let us know immediately if you think anyone else has accessed your account.
2. Tripbooks allow you to collect content such as web links, images and text. You are solely responsible for the content that you post to your Tripbooks and the consequences that may arise from your use of any content. HI takes no responsibility and assumes no liability for any Tripbook contents.
3. You agree not to post content that violates or encourages conduct that violates laws or regulations, including but not limited to infringement of any third party's Intellectual Property Rights, privacy rights, publicity rights, or other personal or proprietary rights.
4. You must not include any content in your Tripbook which is defamatory, copyright protected, confidential, illegal, profane, humiliating, racially or ethnically offensive, obscene, or which could otherwise be considered objectionable or abusive. HI provides the opportunity for users to report any Tripbook which they think may be in breach of these terms. As the Tripbook service is provided by HI we reserve the right to remove any Tripbook or part of a Tripbook which contravenes this term, or which we deem to be in direct competition to our business. Furthermore, at our sole discretion we may terminate your use of this service and/or your Hostelling International account without notice or liability to you.
5. Content found on the internet is dynamic and may change or expire at any time. Should you choose to add Hostelling International content to your Tripbook, you understand that we may remove or change this content at any time without notice or liability to you.
6. You can choose to make your Tripbook Public or Private. While we use reasonable efforts to ensure that Private Tripbooks stay secure, we recommend that you do not store sensitive information in your Tripbooks If you choose to make a Tripbook Public, you grant HI and other Tripbook users the right to display, share, modify, or create derivative works based on the content of this Public Tripbook.
7. HI may choose to terminate or suspend all or part of the Tripbook service at any time without notice or liability to you.
12. You are not permitted to display, mirror, or frame the Tripbook service, any individual element within the service, the Tripbook name or the layout and design of any page without our express written consent.
You may not use this service for any commercial purpose or the benefit of any third party in any manner not permitted by these terms.
13. HI may contact you about your Tripbooks in accordance with our Privacy Policy.
14. HI may change these Tripbook terms from time to time at our sole discretion. Any revised Tripbook terms will be applicable from the date they are published. If a revision is significant we may choose to notify you. By continuing to access the service after revisions become effective you agree to be bound by the revised terms.
15. Disclaimer: the Tripbook service and all included content are provided on an "as is" basis without warranty of any kind, whether expressed or implied.
16. These Tripbook terms are governed by English Law and shall be subject to the exclusive jurisdiction of the English Courts.