With more than 4,000 hostels worldwide in fantastic and unique locations. Find your dream experience Hostelling International
Sorry, this content is not currently available in the mobile view. Switch back to desktop view to access this page.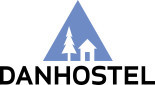 Ribe
Danhostel Ribe in the centre of the Viking town Ribe has a stunning view of the old town and the Wadden Sea National Park.
10 or more people?
ribe
What travellers think
Travellers that stayed here think this hostel is best for
Sightseeing
Unique atmosphere
Nature-lovers
Culture
---
Reviews
Giuseppe,
Sat 11 Jul 2015

Jens Philipsen,
Mon 13 Jul 2015
Sehr angenehmes und freundliches Personal. Frühstücksangebot war ausreichend. Schade nur, dass man bei einem Zimmer im Erdgeschoss nicht sicher lüften kann, wenn man sich nicht Zimmer befindet. Das angeklappte Fenster würde sich von außen zu leicht ganz öffnen lassen.
Jan,
Fri 10 Jul 2015

Jens Philipsen,
Sun 12 Jul 2015
We really enjoyed our stay in Ribe! The reception staff took a lot of time for answering our questions and had a lot of tipps what we should see in Ribe. Everything was clean and we felt very comfortable
Claudia,
Sat 04 Jul 2015

Jens Philipsen,
Mon 06 Jul 2015
The staff was oninterested, at the check-in the lady didn't get up from her chair behind the pc and that was 3 mtr away. At breakfast there was no goodmorning. I know that sounds small but I like that kind of service.
Gerrie,
Sun 10 Aug 2014
Gudrun Rishede,
Tue 12 Aug 2014