With more than 4,000 hostels worldwide in fantastic and unique locations. Find your dream experience Hostelling International
Sorry, this content is not currently available in the mobile view. Switch back to desktop view to access this page.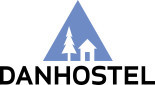 Ribe
Danhostel Ribe in the centre of the Viking town Ribe has a stunning view of the old town and the Wadden Sea National Park.
10 or more people?
ribe
What travellers think
Travellers that stayed here think this hostel is best for
Sightseeing
Nature-lovers
Culture
Relaxing
---
Reviews
We really enjoyed our stay in Ribe! The reception staff took a lot of time for answering our questions and had a lot of tipps what we should see in Ribe. Everything was clean and we felt very comfortable
Claudia,
Sat 04 Jul 2015
The staff was oninterested, at the check-in the lady didn't get up from her chair behind the pc and that was 3 mtr away. At breakfast there was no goodmorning. I know that sounds small but I like that kind of service.
Gerrie,
Sun 10 Aug 2014
Gudrun Rishede,
Tue 12 Aug 2014
Lovely place, beautiful location
Pauline,
Sun 10 Aug 2014
Tolle Herberge in einem sehr schönen Städtchen. Hier fehlt es an nichts!
Rebekka,
Wed 30 Jul 2014

Jens Philipsen,
Fri 01 Aug 2014
The WIFI would not work on our laptop nor our tablet. We have been travelling throughout Europe & this was the first place that it would not work. Part of the problem was the weak signal. This was a big disappointment for us since we rely on internet to communicate with family & to research points of interest, make train reservations etc. As for the poor rating in comfort - the beds are in dire need of new pad or replacement.(sore back!) But this location is in the perfect in location - friendly - the kitchen was very convenient & clean. We would stay again if only for a night - and would prepare in advance for no wifi.
Richard,
Fri 04 Oct 2013

Jens Philipsen,
Sun 06 Oct 2013