With more than 4,000 hostels worldwide in fantastic and unique locations. Find your dream experience Hostelling International
Sorry, this content is not currently available in the mobile view. Switch back to desktop view to access this page.
Praia do Forte Hostel
Rua da Aurora No.3, Praia do Forte, 48280-000, Brazil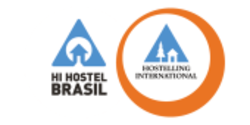 Perfect for travelers who enjoy beautiful landscapes and quiet beaches in an economic, safe and comfortable way.
10 or more people?
praia-do-forte-hostel
Praia do Forte Hostel
Hostel Praia do Forte
Hostelling International
Prices
Prices are members' prices
Facilities
Facilities
Leisure & Fitness
Common room
Garden
TV room
Terrace / patio
Facilities - Internet Access
Computer Charges - Free
Wifi
WIFI Charges - Free
Internet Cafe Nearby
Internet Cafe Distance - Less than 500 m
Facilities - In-Hostel Services
Air Conditioning
Air Conditioning Type - Charges apply
Car Parking at Hostel
Car Parking at Hostel Type - Free
Lockers Available
Locker Type - In Room
Luggage Room
Luggage Room Availability - Available during hostel reception times
Smoking Area
Opening times
Opening times
Open all year

Reception:
Open 24 hours
Check-in:

Get in touch
Main attractions
Main attractions
Projeto Tamar (500m to 1km)
Instituto Baleia Jubarte (Less than 500m)
Castelo Garcia D'Ávila (3 to 5km)
Reviews
Reviews
Hostel espaçoso, com bastante verde e área aberta, café da manhã excelente, staff amigável, bons preços de produtos da conveniência e banheiro no quarto! Muito bem localizado! Indicaria e voltaria com certeza!
Livia,
Thu 28 Nov 2019
Excelente! Funcionários, café da manhã, quarto, tudo maravilhoso!
Karina,
Tue 30 Oct 2018
Fueron días de mucha lluvia y como en la habitación se formó un charco de agua, nos cambiaron a otra mejor sin aumentar el precio. Lo único negativo fue que la conexión WiFi iba lentisima Y a veces no funcionaba.
Amelia,
Thu 26 Apr 2018
O ambiente é bastante agradável.
Darlene,
Sat 23 Dec 2017
Location
Location
Around the hostel
Around the hostel
Nearby attractions
Beach (Less than 500m)
City Centre (At or next to the hostel)
Cycle trails (At or next to the hostel)
Gym (Less than 500m)
Hiking / Walking trails (500m - 1km)
Local market (At or next to the hostel)
National / State Park (5 to 10km)
Nightlife (At or next to the hostel)
Parks / Green Area (Less than 500m)
Restaurants (500m to 1km)
River / Harbour / Lake (500m to 1km)
Shopping area / Mall (500m to 1km)
Supermarket / Food store (500m to 1km)
Wooded Area (At or next to the hostel)
Getting to us
Getting to us
Airport

60km fromAeroporto Luis Eduardo Magalhães. Private cars and bus are both options to get to Praia do Forte.

Bus

A bus line offers a regular trip to Praia do Forte leaving from Salvador's Central Bus Station stopping at the airport and other bus stops along the way. The trip takes approximately two hours and the buses leave from early morning until early evening. T

Taxi

Taxis can be found 200m from the hostel.

Car

Leaving from Salvador take the BA-099 highway (also known as Estrada do Coco) which begins on the border between Salvador and Lauro de Freitas outside the airport and ends in Praia do Forte. The entrance to Praia do Forte is 50km away. The distance to
Sports & activities
Sports & activities
Birdwatching
Canoeing
Cycling
Fishing
Football
Horse riding
Mountain Biking
Scuba / Snorkelling
Surfing
Walking / Hiking
Whale Watching