With more than 4,000 hostels worldwide in fantastic and unique locations. Find your dream experience Hostelling International
Sorry, this content is not currently available in the mobile view. Switch back to desktop view to access this page.
Missões Hostel
Rua São Nicolau 601, São Miguel das Missões, Rio Grande do Sul, 98865-000, Brazil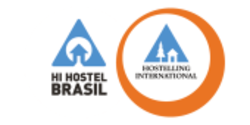 Stay in the best location of the city, next to the famous ruins of São Miguel.
10 or more people?
miss-es-hostel
São Miguel das Missões Hostel
Hostel São Miguel das Missões
Hostelling International
Prices
Prices are members' prices
Facilities
Facilities
Leisure & Fitness
Garden
Swimming pool
TV room
Accessibility
Suitable for wheelchair users
Facilities - Internet Access
Computers
Computer Charges - Free
Wifi
WIFI Charges - Free
Facilities - In-Hostel Services
Air Conditioning
Booking Centre for HI hostels worldwide
Cycle Rental
Laundry Facilities
Opening times
Opening times
Open all year

Reception:
Open 24 hours
Check-in:

Get in touch
Get in touch
Tel. 5599872928
Fax. 55 + 55 + 33811202
Main attractions
Main attractions
Mergulho no Patrimônio Cultural ()
Fonte Missioneira ()
Rota Missões ()
Reviews
Reviews
Das Personal war sehr freundlich. Das Frühstück war gut und die Zimmer waren geräumig. Das dort eine große Solaranlage war hat mich doch überrascht. Alles in allem ein gutes Hostel.
Uwe,
Tue 18 Apr 2017
Gostei muito, não tenho quase nada para criticar e somente elogiar, mas só diria para colocarem controle remoto para o ar condicionado, pelo menos no quarto 21, porque ele está muito alto e obriga a pessoa a subir na cama.
fabio,
Thu 28 Jul 2016
andre fernando,
Tue 28 Apr 2015
Nao constava a reserva efetuada via internet no dia anterior.
Jairson Mario,
Sat 16 Feb 2013
Getting to us
Getting to us
Airport

60Km from Santo Angelo Airport

Alternate Transport

100m City center, Banks, Bars, Restaurants,etc.

Rail

200m from bus station