With more than 4,000 hostels worldwide in fantastic and unique locations. Find your dream experience Hostelling International
Sorry, this content is not currently available in the mobile view. Switch back to desktop view to access this page.
Manaíra Hostel
Rua Major Ciraulo 380, João Pessoa, 58038-290, Brazil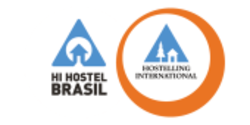 Only hostel in João Pessoa with swimming pool and near the beach of Manaíra.
10 or more people?
mana-ra-hostel
João Pessoa Hostel
Hostel João Pessoa
Hostelling International
Prices
Prices are members' prices
Facilities
Facilities
Leisure & Fitness
Common room
Garden
Swimming pool
TV room
Terrace / patio
Accessibility
Suitable for wheelchair users
Facilities - Internet Access
Computers
Computer Charges - Charges Apply
Wifi
WIFI Charges - Charges Apply
Facilities - In-Hostel Services
Car Parking at Hostel
Car Parking at Hostel Type - Free
Laundry Facilities
Lockers Available
Locker Type - In Room
Luggage Room
Luggage Room Availability - Available during hostel reception times
Smoking Area
Travel / Tour Desk
Opening times
Opening times
Open all year

Reception:
From 07:00 to 23:00
Check-in:
From 14:00 to 12:00

Get in touch
Main attractions
Main attractions
Praia de Tambau (1 to 2km)
Ponta do Seixas (5 to 10km)
Restaurante Mangai (Less than 500m)
Reviews
Reviews
A porta do banheiro tá ruim; A porta automática e de "enfeite" no andar de cima, só atrapalha.
Juliana,
Fri 10 Jan 2020
The Manaira Hostel is a great place to stay - friendly and helpful staff, comfortable, well-located.
Walter,
Tue 03 Sep 2019
Gilles,
Sat 22 Jun 2019
Muito bom, para não dizer EXCELENTE o atendimento e acomodações. Sempre fico no hostel Manaíra quando em João Pessoa. E externo Isto sempre por onde vou.
Luiz,
Mon 04 Mar 2019
João Pessoa is an incredible city and the Manaíra Hostel is a great place to stay there. They have a good kitchen, polite employers and are located in a good part of the city, near restaurants, pubs etc.
Diogo,
Fri 16 Nov 2018
Location
Location
Around the hostel
Around the hostel
Nearby attractions
Beach (Less than 500m)
Cinema (500m - 1km)
City Centre (More than 10km)
Cycle trails
Gym
Local market (Less than 500m)
Nightlife (Less than 500m)
Restaurants (At or next to the hostel)
Shopping area / Mall (500m - 1km)
Swimming pool (At or next to the hostel)
Supermarket / Food store (Less than 500m)
Getting to us
Getting to us
Airport

40 Minutes

Bus

Bus On. 510 or 513 (Tambau), until the Manaíra beach.

Alternate Transport

Located 300 metres from Praia de Manaíra, 15 minutes from the town centre, 40 minutes from the airport and 20 minutes from Rodoviaria. Our Hostel has its own parking area.

Car

own parking area
Sports & activities
Sports & activities
Basketball
Scuba / Snorkelling