With more than 4,000 hostels worldwide in fantastic and unique locations. Find your dream experience Hostelling International
Sorry, this content is not currently available in the mobile view. Switch back to desktop view to access this page.
Liras da Poesia Hostel
Praça 18, Porto De Galinhas, Pernambuco, 55590-000, Brazil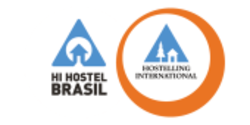 Hostel cozy and attentive to all your needs in Porto de Galinhas, is 500m from the Natural Pools.
10 or more people?
liras-da-poesia-hostel
Porto De Galinhas Hostel
Hostel Porto De Galinhas
Hostelling International
Prices
Prices are members' prices
Facilities
Facilities
Leisure & Fitness
Common room
Garden
TV room
Terrace / patio
Accessibility
Not suitable for wheelchair users
Facilities - Internet Access
Computers
Computer Charges - Free
Wifi
WIFI Charges - Free
Internet Cafe Nearby
Internet Cafe Distance - Less than 500 m
Facilities - In-Hostel Services
Air Conditioning
Air Conditioning Type - In selected areas
Basic Shop
Car parking nearby
Car Parking Nearby Distance - Less than 500 m
Booking Centre for HI hostels worldwide
Laundry Facilities
Library / Book Swap
Lockers Available
Locker Type - In Room
Luggage Room
Luggage Room Availability - Available during hostel reception times
Smoking Area
Travel / Tour Desk
Opening times
Opening times
Open all year

Reception:
Check-in:
Open 24 hours

Get in touch
Get in touch
Tel. 55 + 81 + 3552-2843
Fax. 55 + 81 + 3552-2332
Main attractions
Main attractions
Praia das Piscinas Naturais (500m to 1km)
Praia de Muro Alto (5 to 10km)
Praia dos Carneiros (More than 10km)
Reviews
Reviews
Amazing place, so clean, organize and comfortable, good people work in that place. If I have the opportunity I will be back.
Robson,
Wed 04 Dec 2019
Elisângela Patricia,
Thu 24 Oct 2019
Liras da Poesia Hostel Poesia,
Sat 26 Oct 2019
Location
Location
Around the hostel
Around the hostel
Nearby attractions
Beach (500m - 1km)
City Centre (500m - 1km)
Cycle trails (Less than 500m)
Local market (500m - 1km)
Nightlife (500m - 1km)
Restaurants (500m - 1km)
Shopping area / Mall (500m - 1km)
Supermarket / Food store (500m - 1km)
Wooded Area (At or next to the hostel)
Getting to us
Getting to us
Airport

61Km to Guararapes International Airport

Bus

Take bus Porto de Galinhas from the airport

Alternate Transport

,
Sports & activities
Sports & activities
Scuba / Snorkelling
Swimming