With more than 4,000 hostels worldwide in fantastic and unique locations. Find your dream experience Hostelling International
Sorry, this content is not currently available in the mobile view. Switch back to desktop view to access this page.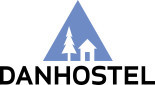 Kolding
Popular attractions in Kolding is the former royal castle of Koldinghus built in the 13th century. The Trapholt art museum.
Welcome to our hostel
Around the hostel
World Nomads provides cover for what's important for travellers from over 140 countries. By focusing on what you need and leaving out what you don't, World Nomads' prices are some of the most competitive online.

Add to favourites

Hostelling International is a membership organisation. In some countries, you need to be a member to stay at our hostels – but wherever you stay if you're a member you'll get at least a 10% saving on accommodation, plus a range of other great discounts.

Add to favourites

Hostelling International believes that hostelling is not just about having a place to stay; it's about having fun, experiencing different cultures and meeting new people. A non-profit membership organisation, HI works continually to expand our network to new places, working with governments and voluntary agencies to create the same practices and high standards everywhere to enable global interaction. No matter who you are, where you come from or where you are going we want to offer you the real hostel experience.

Add to favourites