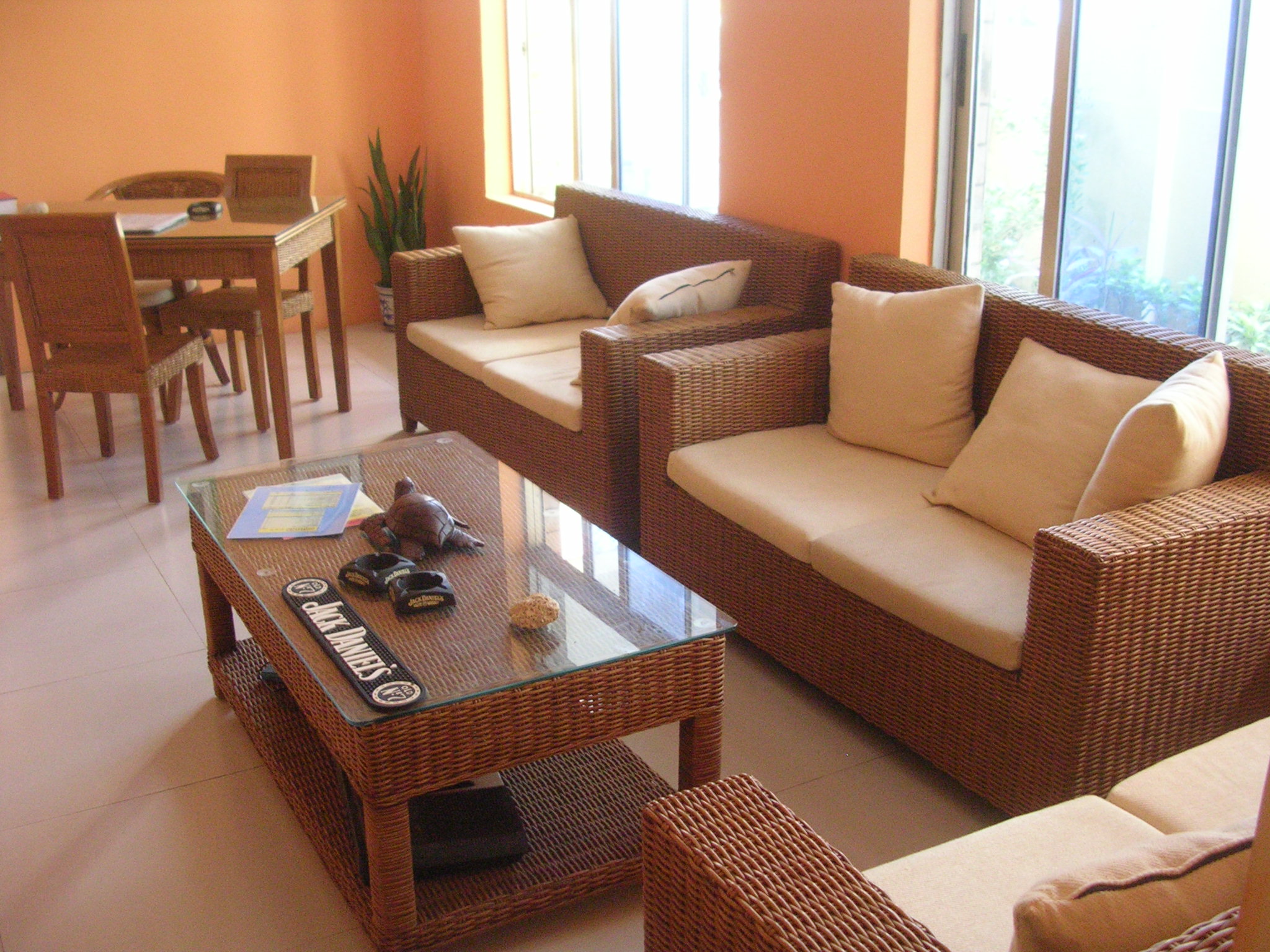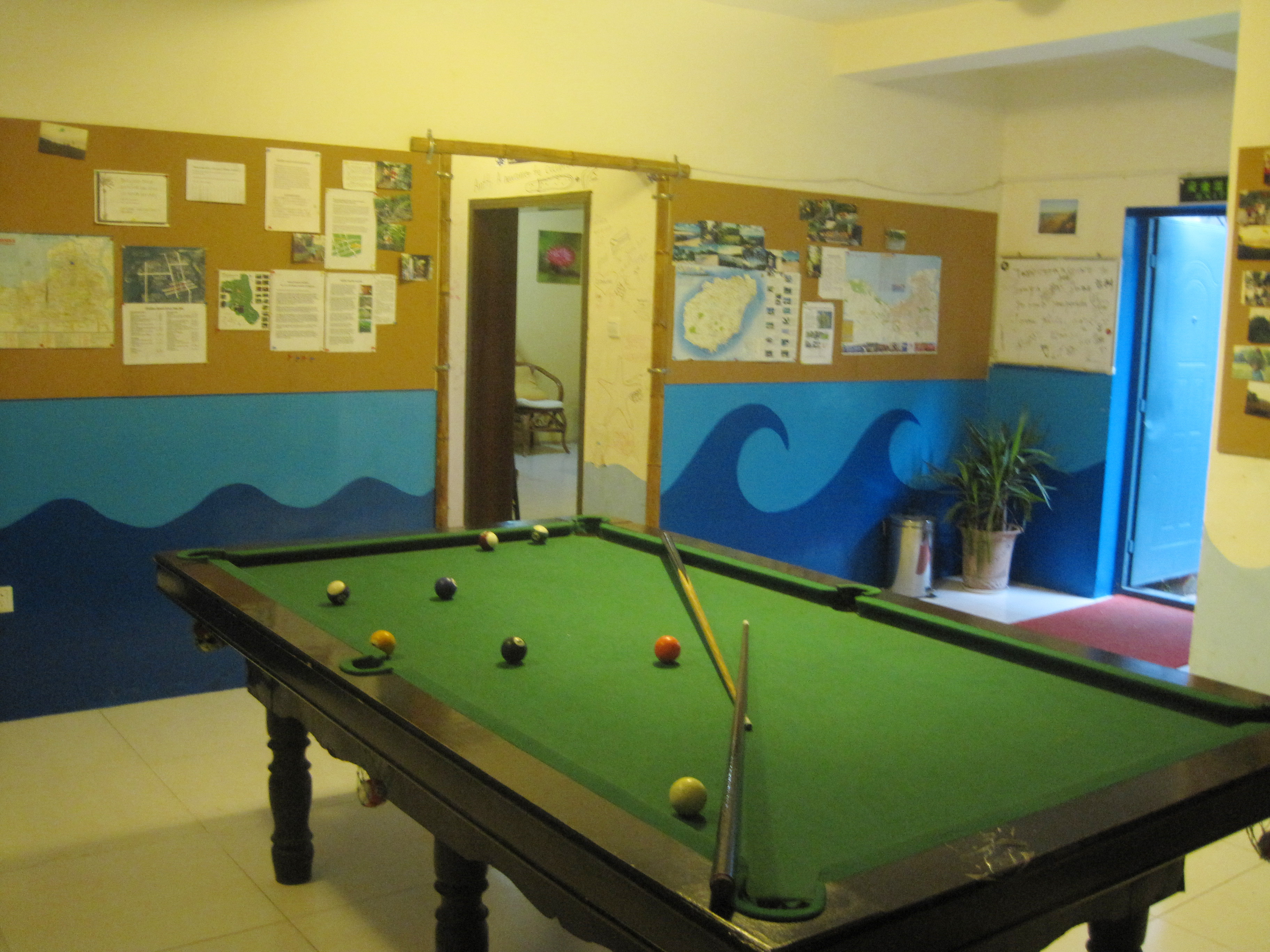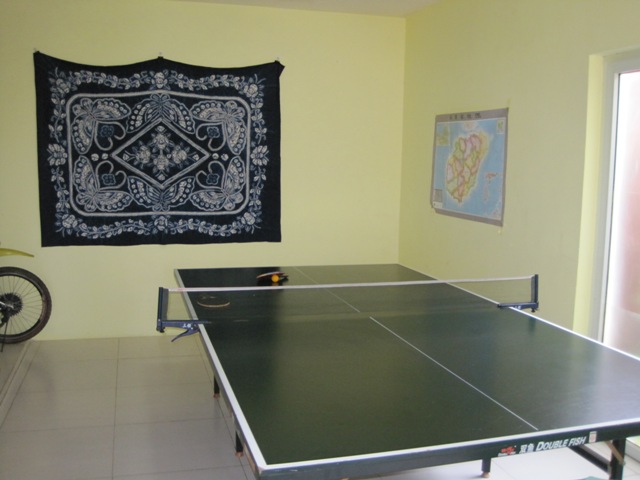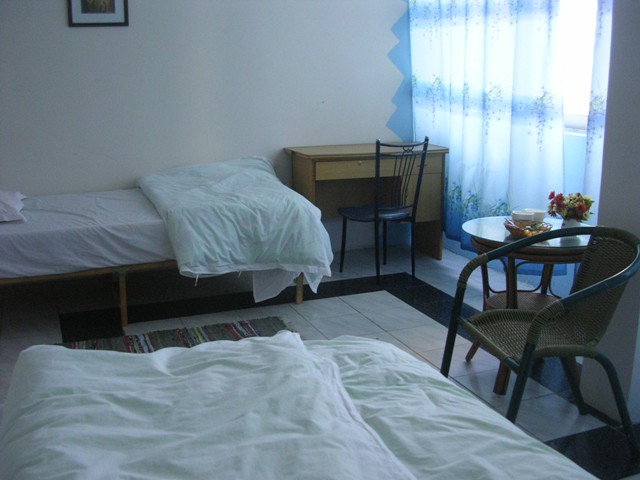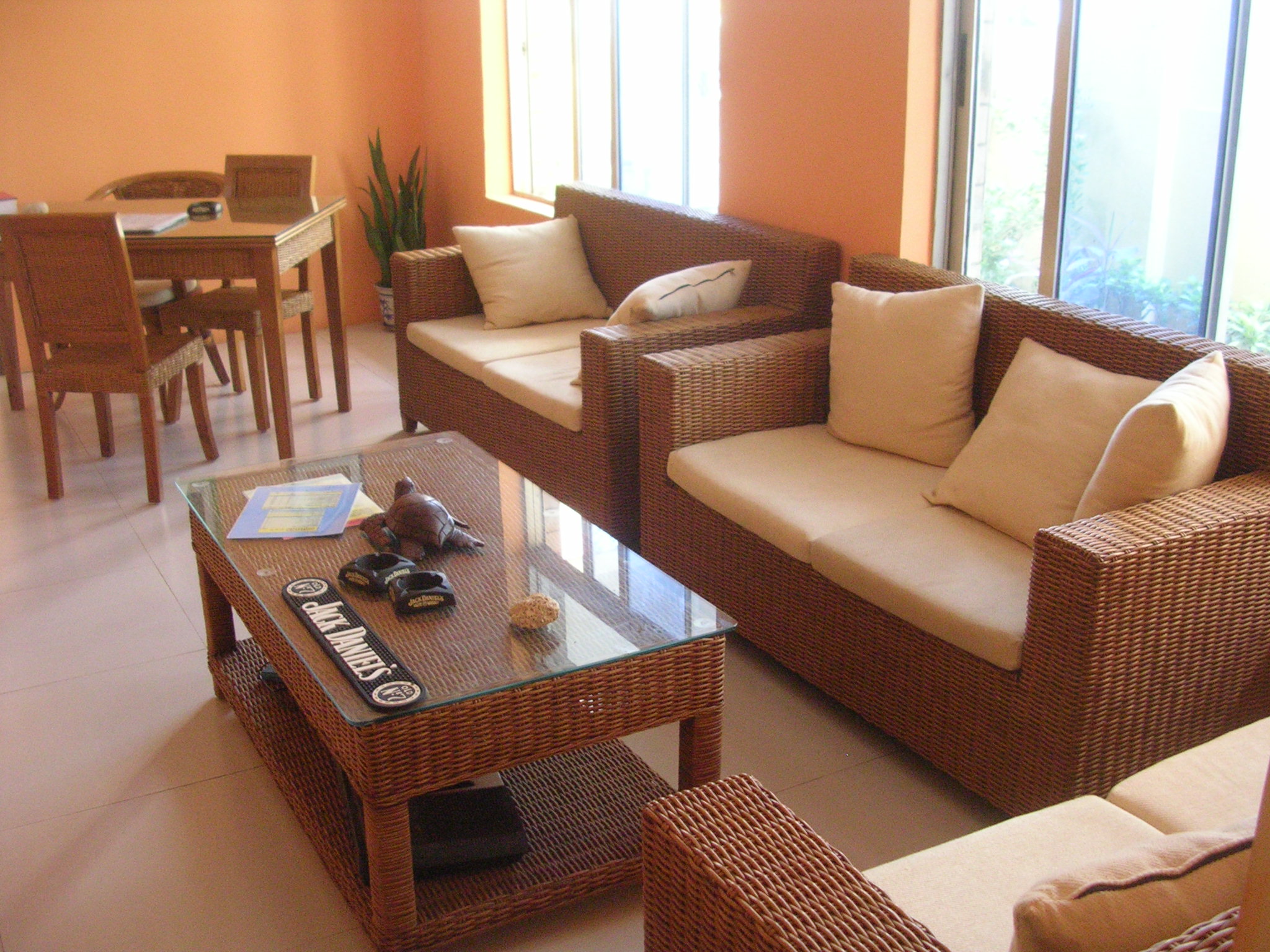 Haikou Banana Youth Hostel offers a full range of accommodation from inexpensive dormitory rooms to small apartments complete with own kitchen. All our rooms have a private bathroom and shower. Haikou Banana Youth Hostel is located on Haidian Island, in the north of Haikou city, Hainan Island. The tropical climate means that Haikou is often at its most bustling in the evening. On an evening on Haidian Island the streets fill up with tropical fruit stalls, outdoor bars, and many small outdoor restaurants selling various local dishes from BBQ'ed seafood to Chao Bing (a favorite snack for a warm evening which consists of the fruit of your choice blended and frozen before your eyes with a special device). There are also many modern outdoor swimming pools and hot. The rest of Haikou City offers many interesting old Hutongs, small temples, fishing ports, beaches, and shopping streets to explore. Haikou is the capital of Hainan Island and is an ideal place to begin any trip within Hainan. Getting to the hostel: 40 mins drive to Haikou Airport. Or Airport bus to MinHang BinGuan then change to bus #19. From Haikou east station bus 11 23 or 44 at Sh?ng?o c?nk?u' bus stop. Get off at 'J?ng h?i hu?yuán'
General:
Haikou Hostel is located in the North-East of Haikou City. We are on a large island called Haidian Dao (???).

We are located down an alley on Renmin Avenue (Chinese: Renmin Dadao ????).

We are near to where Renmin Ave and San Lu (????) cross. On one corner of this crossing there is a Kentucky Fried Chicken. On another corner is a purple China EverBright Bank.

Make sure you are on the same side of the road as the EverBright Bank. Stand outside the bank facing the entrance then turn to your left. Walk a few metres and you will pass a 24 hour soyamilk restaurant on your right-hand side. Walk a further 20 metres and you will see a red restaurant with 'Fule Restaurant' written in English in white letters. Continue a few more metres and the next building is another restaurant. It is black and red and has white Chinese characters on it it's called YiJiaYi ???. (In front of this restaurant is a bus stop. On the opposite side of the road there is an internet bar and a green China Post.)

If facing the black and red restaurant you should see the Haikou Banana Hostel sign on your left pointing behind the restaurant. Haikou Hostel is about 100 metres along the path behind the restaurant. We are the second villa on the left hand side and have a yellow wall.
Important information if you get a taxi:
Not all taxi drivers know about us so it is often easier to ask for the Kentucky Fried Chicken (Chinese: KenDaJi) on Renmin Dadao in Haidian Dao.
If you can speak some Chinese all you need to say is:
Haidian Dao Renmin Dadao Ken Da Ji.

Another useful tip for dealing with taxi drivers is to give them the Haikou Banana Hostel reception telephone number: 0898 66286780. The taxi driver can then call the hostel to find directions. So make a note of this number.
Do not expect taxi drivers to be able to speak English!
Warning: We have heard about a taxi driver who will tell you that the Haikou Banana Hostel has closed. This is a lie. The taxi driver says this so he can take you to a different hotel where he can earn a commission. If a taxi driver says this to you do not believe him and either insist he takes you to the Banana hostel or find another taxi.
From Haikou airport:
Haikou airport is around 40 minutes drive from the city centre and Haikou Banana Hostel. There are always many taxis waiting at the airport. Expect to pay 40 - 60 RMB to get to the hostel. Make sure you bargain the price first or you may end up paying too much. You can often get a better price by waiting at the upstairs departures area and flagging down a taxi that has just dropped someone off at the airport.
Alternatively take the airport bus to the airport hotel (MinHang BinGuan). Then change to the 19 bus get off at JingHai HuaYuan on Renmin Ave (near KFC).
From Sea Ports (for buses from mainland):
Xingang Port 15 RMB Taxi
Xiuying Port 30 RMB Taxi
From Haikou West Train Station:
The train station is in the far west of the city around 20km from the city centre.
You could take a taxi for around 40 RMB.
To get to the Hostel by bus first take the 37 from outside the train station to Haikou Bell Tower then change to bus 20 to Renmin Dadao (Renmin road). Get off just after KFC and the hostel is on the opposite side of the road.
From Haikou East Station (High Speed Rail from Sanya or other parts of Hainan):
Bus:
Get on buses 11 23 or 44 at 'Sh?ng?o c?nk?u' bus stop (?????) on Fèngxiáng Road ??? (see map).
Get off bus at 'J?ng h?i hu?yuán' bus stop (????) on Rénmín Ave ????.
Detailed directions:
•    Exit the Haikou East high speed train station.
•    Turn left (north) at the road in front of the station.
•    Walk about 100 metres north to the T junction.
•    Turn right (east) at the T junction to catch bus 44 heading east.
•    Or Turn left (west) and cross over the road and catch bus 11 or 23 heading west.
•    Buses cost 1 RMB (put 1 RMB in slot next to driver).

Taxi: 25 RMB around 30 minutes.
From South Bus Station (if coming from Sanya or other parts of Hainan):
Taxi costs 25 RMB
For more information please visit our website:
Haikou Banana Hostel - Hainan Island
20km from west train station. Take taxi or bus #37 to Haikou Bell Tower then bus #20 to Renmin rd.
Geolocation longitude : 110.34077
Geolocation latitude : 20.05555
Address line : Villa 3-4, No. 6 Li Yuan Xiao, No. 21 Ren Min Da Dao (Avenue), Haikou, 570000, China