With more than 4,000 hostels worldwide in fantastic and unique locations. Find your dream experience Hostelling International
Sorry, this content is not currently available in the mobile view. Switch back to desktop view to access this page.
Gramado Hostel
Av. Das Hortensias 3880, Gramado, 95670-000, Brazil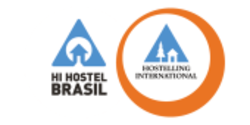 In the romantic and charming city of Serra Gaucha Hostel Gramado is ready to give you a warm welcome.
10 or more people?
gramado-hostel
Gramado Hostel
Hostel Gramado
Hostelling International
Prices
Prices are members' prices
Facilities
Facilities
Leisure & Fitness
Garden
Playground
TV room
Food & Drink
BBQ
Self-catering kitchen
Facilities - Internet Access
Facilities - In-Hostel Services
Air Conditioning
Air Conditioning Type - In selected areas
Basic Shop
Car Parking at Hostel
Car Parking at Hostel Type - Free
Currency Exchange
Laundry Facilities
Lockers Available
Locker Type - In Room
Opening times
Opening times

Reception:
Open 24 hours
Check-in:

Get in touch
Get in touch
Tel. +55 54 32951020
Fax. +55 54 32951020
Main attractions
Main attractions
Drugstore (At or next to the hostel)
Car Rental (At or next to the hostel)
Bus Stop (Less than 500m)
Reviews
Reviews
Elias Alberto,
Thu 30 Jul 2015
Very good hostel. Simple, comfy and clean. I loved the common areas with fireplaces. My room was very cold, but the others was nice. Breakfast was simple, but delicious with some options of jam, cheese, bread, coffee and juice. The staff was great! They gave us a lot of great tips. I really hope come back to Gramado and stay in this hostel again.
Leticia,
Fri 01 Aug 2014
Ótima equipe, café muito bem servido e a localização não é ruim como parece. Na verdade é possível ir a pé para o centro ou pegar um ônibus que chegará bem rapidinho!
Cristiane,
Thu 12 Dec 2013
Gosttei muito do lugar , eu e minha familia , nos sentimos em casa.
Viviane,
Fri 29 Nov 2013
apesar de nao ser muito no centro, o acesso eh facil e a caminhada agradavel. apesar de ter armarios nos quartos, as portas dos quartos nao possuem chaves. as senhoras na cozinha controlam os pratos durante o cafe da manha - elas nao querem que os hospedes sujem mais de um. a cozinha eh bem equipada e muito limpa. recomendo.
GABRIELA,
Sat 09 Feb 2013
Location
Location
Around the hostel
Around the hostel
Nearby attractions
Amusement / Theme park (3 to 5km)
Cinema (1 to 2km)
City Centre (1 to 2km)
Gym (Less than 500m)
Local market (At or next to the hostel)
Museums / Art Galleries (Less than 500m)
Nightlife (Less than 500m)
Restaurants (At or next to the hostel)
Shopping area / Mall (1 to 2km)
Getting to us
Getting to us
Airport

Salgado Filho International Airport in Porto Alegre is two hours from the hostel

Bus

Take the bus Gramado/Cinnamon bus, get off at Saccaro Furniture (furniture store). Walk 1 block more.

Car

Free parking at the hostel