With more than 4,000 hostels worldwide in fantastic and unique locations. Find your dream experience Hostelling International
Sorry, this content is not currently available in the mobile view. Switch back to desktop view to access this page.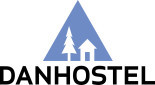 Copenhagen City
Danhostel Copenhagen City is a 5-star design hostel in the heart of Copenhagen close to town hall square with large, cheap rooms.
10 or more people?
copenhagen-city
What travellers think
Travellers that stayed here think this hostel is best for
Sightseeing
Culture
Shopping
Socialising
---
Reviews
Overall, it was comfortable and clean.
Aiwen,
Wed 28 Oct 2015
Die Unterkunft ist wirklich gut. Einzig - vermutlich wegen alter Rohre - riechen die Badezimmer nicht gut.
Kirsten,
Mon 19 Oct 2015
The receptionist in the evening of the 13.10 was a very friendly and helpful Danish girl. She gave me tons of information about the city! The hostel looks so modern and it is more like a hotel. I LOVED THE BAR AREA and the view. I am sure everytime I ll come back to Koppenhagen I ll stay here ( unless is booked out) :)Krisztina
Krisztina,
Sun 18 Oct 2015
I stayed in a 4 bed private room. We got there early and the staff were very helpful. Our room wasn't ready so I paid straight away and we left our bags in the luggage store. We then later found the room was very basic. The bed was very hard and there was no storage space. We would have been happier if the linen hire and breakfast were included in the price. It's very expensive for what you get.
Hazel,
Fri 16 Oct 2015