With more than 4,000 hostels worldwide in fantastic and unique locations. Find your dream experience Hostelling International
Sorry, this content is not currently available in the mobile view. Switch back to desktop view to access this page.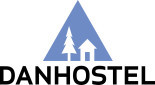 Copenhagen Bellahøj
A bustling city break with the advantage of staying in a quiet suburb of Copenhagen for a goods night rest.
10 or more people?
copenhagen-bellah-j
What travellers think
Travellers that stayed here think this hostel is best for
Sightseeing
Nature-lovers
Relaxing
Culture
---
Reviews
I didn't find recycling bins in the kitchen for plastics/crystal
Mariola,
Thu 12 Nov 2015
Very far out of town, but open to a variety of guests (solo and group backpackers, families). Despite location there is a bus (2A) quite close that takes you all the way to the centre. Only downside of hostel is that they charge for EVERYTHING. Sheets, storage lockers (none in room, and costs 10SEK/day, non-refundable!), breakfast, printing... I would consider staying here again of they introduced better storage in the dorms.
Jessica,
Wed 16 Sep 2015
Bushaltestelle ist etwas weit entfernt, was ein Problem ist, wenn man Gepäck hat. Zudem war die Bushaltestelle Fuglsang st. in Richtung Hauptbahnhof (Koebenhavn H) gesperrt. Das war unpraktisch.
Margot,
Mon 14 Sep 2015