With more than 4,000 hostels worldwide in fantastic and unique locations. Find your dream experience Hostelling International
Sorry, this content is not currently available in the mobile view. Switch back to desktop view to access this page.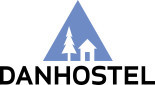 Copenhagen Amager
The hostel is in a central location in Copenhagen but you would not know it as it is surrounded by the Amagerfælled woodland area!
10 or more people?
copenhagen-amager
What travellers think
Travellers that stayed here think this hostel is best for
Sightseeing
Relaxing
Nature-lovers
Eco-tourism
---
Reviews
Alles sehr gut,bis auf das Frühstück. In den anderen jugendherbergen, in denen wir auf unserer Reise waren, war das Frühstück immer hervorragend.
Elke,
Fri 28 Aug 2015
I would have liked a breakfast at the hostel but I had to find it elsewhere.
Joni,
Thu 27 Aug 2015
Erica,
Tue 25 Aug 2015
Loved the hostel so much I went back
Karen,
Sat 22 Aug 2015