Welcome to our hostel
Danhostel Brande is housed in the Old Brande hospital close to the train station and shopping center in the heart of Brande. It is popular with families who love nature, and participants who want to combine training with recreation.
The hostel is modern with bright meeting facilities and beautiful rooms equipped with TV and wireless internet. Our restaurant has top ratings in all categories. The hosts are always pleased to tell guests about the buildings' medical history, and its connection with Novo Nordisk.
When you visit Brande, take a ride on the road, Hærvejen. Follow the path system from Viborg to the German border. The city's commercial district and many central Jutland attractions are within easy reach. The beautiful whitewashed Brande Church is worth a visit, or a trip to LEGOLAND or the Safari Park. Stand under the palm trees at Palmesø on the outskirts of Brande.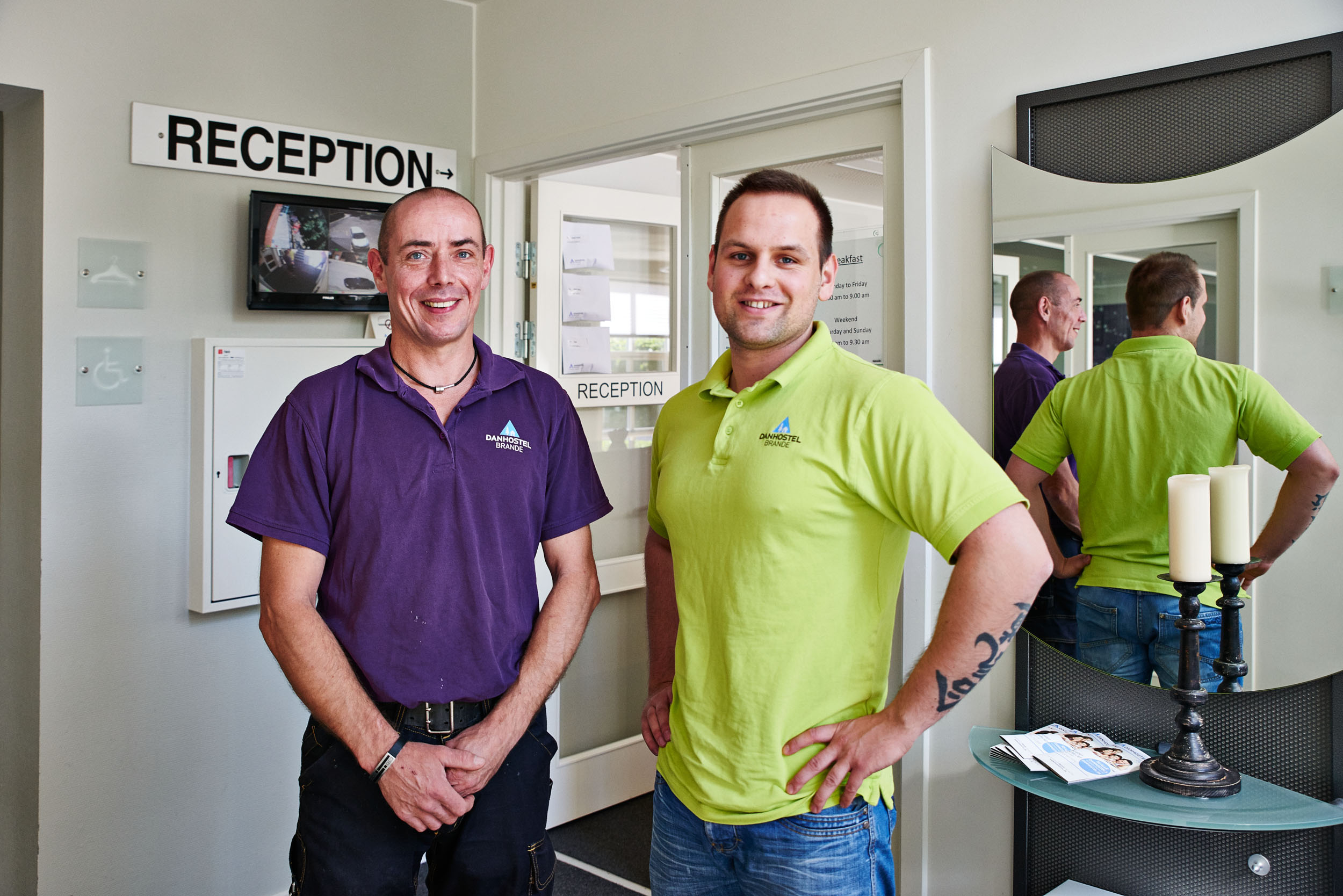 Dina Nielsen and Jess Hansen